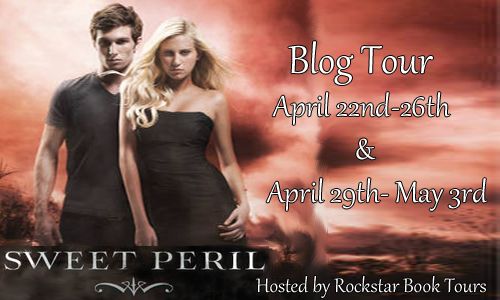 Top Ten List is fan compiled via Twitter
by Wendy Higgins

☆ Kaidan images are Courtesy of model Wade Poezyn ☆
#10


His looks: tall, dark hair, blue eyes, nice physique



#9


He looks good with long, floppy hair or short, buzzed hair



#8


His "snarkalicious" dry humor and ballsy innuendoes, also his naughty grin/ smirk/ half-smile





#7


He walks/struts with confident swagger, and he's dangerous—a very bad boy.



#6


He smells yummy, like oranges and limes and earth







#5


He has a serious obsession with music and likes to listen to it at MAX volume



#4


He's a musician - an excellent drummer, to be exact. Rawr.





#3


He's got a PhD in Kissing. No, seriously, as the son of the demon of Lust, he was trained to know how to please a girl. And he's good at his job. The best.



#2


His accent! He's English, so he says sexy British things like "luv" and "bloody this" or "bleedin' that," which may not be hot to you Brits, but to the rest of us the accent is pure deliciousness.



And the #1 reason why fans think Kaidan is HOTT:



#1


Underneath all the sexy posturing and angry attitude is a tortured soul who craves L♥VE!
About the Book
☆ My Review ☆


Amazon ☆ B&N
The Book Depository ☆ Facebook
Publisher's summary:
Embrace Your Destiny
Anna Whitt, daughter of a guardian angel and a fallen one, promised herself she'd never do the work of her father—polluting souls. She'd been naive to make such a claim. She'd been naive about a lot of things.
Haunted by demon whisperers, Anna does whatever she can to survive, even if it means embracing her dark side and earning an unwanted reputation as her school's party girl. And all the while there's Kaidan Rowe, son of the Duke of Lust, plaguing her heart and mind.
When an unexpected lost message from the angels surfaces, Anna finds herself traveling the globe with Kopano, son of the Duke of Wrath, in an attempt to gain support of fellow Nephilim and give them hope for the first time. It soon becomes clear that whatever freedoms Anna and the rest of the Neph are hoping to win will not be gained without a fight. Until then, Anna and Kaidan must put aside the issues between them, overcome the steamiest of temptations yet, and face the ultimate question: Is loving someone worth risking your life?
About the Author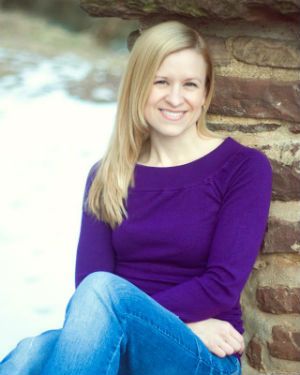 Website ☆ Facebook ☆ Twitter
Goodreads ☆ Pintrest
After earning a bachelors in Creative Writing from George Mason University and a masters in Curriculum and Instruction from Radford, Wendy taught high school English until becoming a mommy. Writing Young Adult stories gives her the opportunity to delve into the ambiguities of those pivotal, daunting, and exciting years before adulthood.
She lives in Northern Virginia with her husband, daughter, and son.
Sweet Evil
is her debut novel.
Grand Prize Winner
: engraved "Kaidan Rowe Sweet Peril" drumsticks, fruity scented lip balms, a paperback copy of SWEET PERIL and a signed SWEET PERIL bookplate
5 Winners
: a paperback copy of SWEET PERIL and a signed SWEET PERIL bookplate.
All giveaways are US only.
One entry per household.
Must be 13 or older to enter.
Giveaway ends May 10th at 12:00 a.m. PDT.
a Rafflecopter giveaway
Tour Schedule
Week One
Apr. 22nd -
YA Sisterhood
- Review and Deleted Scene
Apr. 23rd -
Tater's Tall Tails
- Kaiden Interview
Apr. 24th -
Supernatural Snark
- Review + Excerpts
Apr. 25th -
Books with Bite
- Anna Interview
Apr. 26th -
Tales of a Ravenous Reader
- Guest Post
Week Two
Apr. 29th -
The Book Cellar
- Interview with Kopano
Apr. 30th -
Two Chicks on Books
- Music Guest Post
May 1st -
Magical Urban Fantasy Reads
- Top Ten Reasons Kaidan is HOTT!
May 2nd -
Bewitched Bookworms
- Blake Interview
May 3rd -
Fiktshun
- This…That…or The Other' Guest Post