Author summary:
When Claire Miller turned eighteen all she wanted to do was celebrate her birthday, but after a night on the town with her best friend she awakes to a visitor she never expected. The rulers of her region, a vampire royal family, have chosen her to be turned as their new heir and vampire princess. In a world fueled by the power of blood, Claire quickly discovers the vampire royal family is not what they seem and that she has secrets in her past, she never knew existed.

My take:
When Megan asked me to review
Savor
, I was thrilled. I had already read
Released
(
Agents of Evil
series #1) and I loved it. She is a very good writer and knows how to keep you interested throughout the whole book.
Savor
(
Warm Delicacy Series
#1) is the beginning of what I believe will be an amazing series. What I think I liked most about this book, is the direction it takes in the end, and I'm really excited to see where this series will lead.
I was immediately intrigued by
Savor
's dystopia world which is now ruled by vampires. As soon as Claire made her first trip to the blood bank to give her donation to the vampires, I knew that her blood would gain the attention of the vampire leaders; I just didn't know where that would ultimately lead.
Only a day after her 18th birthday and first donation, Claire is swept up in the luxury of being considered a princess. This is something that I particularly had a hard time with. For the most part, I wasn't really caring too much for the whole fairytale story part of the book. I also had a difficult time accepting how well Claire quickly adjusted to the huge changes in her life and how accepting she was about the whole process. There were several times when her true emotions would come out and then I would think…"Yay! She is finally showing normal human behavior!"
When Claire is taken to live with the vampire royal family, it was really difficult to decide who I should trust. But I immediately fell in love with Robin and Dmitry. I particularly have a soft spot for Robin . . . she has this sweetness and quirkiness about her and she makes Claire's "transition" a lot more pleasant. There's one part in the book where Robin gives Claire a gift, and I was touched so much by her gesture that I had a tear or two in my eyes. And then there's Dmitry! There's something really funny that he does to Claire (that she happens to get angry about), and I know this might sound weird, but that one particular incidence made me really start to like him.
I was really disappointed that Savor ended where it did. However, it ended in a cliffhanger that appears to take the story in a direction that I think I would really enjoy and that I foresee would get me really attached to this series.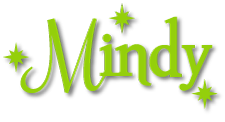 Review copy received by author for my honest review.