About Katee: Katee Robert learned to tell stories at her grandpa's knee. Her favorites then were the rather epic adventures of The Three Bears, but at age twelve she discovered romance novels and never looked back. Now living in Eastern Washington, she spends her time—in between ogling men's goodies and planning for the inevitable zombie apocalypse—writing speculative romance novels.
Mindy:
Favorite movie?
Katee:
The Princess Bride
Mindy:
Phobia?
Katee:
Dolls, clowns, and spiders
Mindy:
Boxers or briefs? (LOL)
Katee:
Boxer-briefs. Those things were designed with temptation in mind.
Mindy:
Facebook or Twitter?
Katee:
Twitter
Mindy:
Most visited online website?
Katee:
Facebook LOL
Mindy:
Kindle or Nook?
Katee:
Nook
Mindy:
Dumbledore or Obi-Wan Kenobi?
Katee:
Dumbledore
Mindy:
Preferred weapon?
Katee:
ASP baton
Mindy:
Favorite
youtube
video?
Katee:
Anything by
Garfunkel and Oates
Here is a video for your pleasure!
Mindy:
Outdoors or indoors?
Katee:
Indoors unless there's a lake
Mindy:
Superman or Spiderman?
Katee:
Damn, can I pick neither? Spiderman :P (she actually prefers Gambit lol)
Mindy:
Favorite show when you were a kid?
Katee:
Power Rangers
Mindy:
Which would you be willing to kiss; scares you the most; and willing to ally with in an apocalypse?
A. Alien
B. Vampire
C. Werewolf
D. Zombie
E. Faery
Katee:
Willing to kiss an alien (maybe I'd get superpowers Empowered-style), totally terrified of zombies, and I'd love a werewolf with me when the world ends—built in killer and cuddler.
When the cards tell Ophelia Leoni she's supposed to marry the Prince of Hansarda, the gunrunner grits her teeth and boards the starship that comes for her. It doesn't matter if the ship's commander is the gorgeous stranger she just spent a wild, drunken night with. As a Diviner, she's painfully aware the cards don't lie. Ever.

Boone O'Keirna knows Ophelia is trouble the second he sees the way she moves. Not about to let the deadly little hellcat marry his sadistic half-brother, Boone pretends to be the Prince's emissary and kidnaps Ophelia. Too bad they can't be in the same room without him wanting to throw her out an airlock–or into bed.

Even as they fight each other–and their explosive attraction–Ophelia and Boone sense something is wrong. Too much is going their way. Soon, they realize while the cards may never lie, the truth is sometimes hidden between them...and the future king of Hansarda is not one to take defeat lying down.
Buy Queen of Swords NOW!
Amazon ★ B&N ★ Book Depository
Queen of Swords Teaser
"Attacking the captain is generally considered a killing offense." "So kill me." Each breath rubbed her chest against his, the friction causing her body to respond in unforgivable ways. Even so pissed she couldn't see straight, she still wanted him.
From the look on his face, he knew it, too. A mocking smile pulled at the edges of his lips. "I can think of a much better punishment." Before Ophelia could respond, he kissed her. The feeling of his lips on hers shocked her so much, she opened to him. Or that was what she told herself when his tongue danced along hers, drawing a moan from her throat.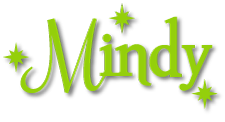 Queen of Swords Tour Stops!
June 4:
Hooked on Books
June 5:
A Life Bound By Books
June 6:
For What it's Worth
June 7:
Tater's Tall Tales
June 8:
Book Brats
June 9:
Two Chicks On Books
June 10:
What the Cat Read
June 11:
Debbie's World of Books
June 12: Magical Urban Fantasy Reads ****Release Day****
June 13:
Fiktshun After Dark
June 14:
Winterhaven Books
June 15:
Bibliognome
June 16:
Kindle Fever
June 17:
The Book Goddess
June 18:
My 5 Monkeys
June 19:
Shortie Says
a Rafflecopter giveaway