Publisher's summary: Moonset, a coven of such promise . . . Until they turned to the darkness.

After the terrorist witch coven known as Moonset was destroyed fifteen years ago—during a secret war against the witch Congress—five children were left behind, saddled with a legacy of darkness. Sixteen-year-old Justin Daggett, son of a powerful Moonset warlock, has been raised alongside the other orphans by the witch Congress, who fear the children will one day continue the destruction their parents started.

A deadly assault by a wraith, claiming to work for Moonset's most dangerous disciple, Cullen Bridger, forces the five teens to be evacuated to Carrow Mill. But when dark magic wreaks havoc in their new hometown, Justin and his siblings are immediately suspected. Justin sets out to discover if someone is trying to frame the Moonset orphans . . . or if Bridger has finally come out of hiding to reclaim the legacy of Moonset. He learns there are secrets in Carrow Mill connected to Moonset's origins, and keeping the orphans safe isn't the only reason.
My take:
Moonset
was a lot of fun to read! What I loved most about this book were the many characters with diverse personalities, and I loved how very well Scott Tracey truly developed each of their personalities.
I have to say that I was a little worried during the first 30 pages because I felt like I was experiencing sensory overload. There was a heck of a lot going on in the story during those first 30 pages and, at the same time, a lot of characters were being introduced . . . and I felt like it was a little too much. But then, immediately after everything started to calm down, there was a scene that had me already falling for a couple of the characters. In this scene the main character, Justin, just knows that the orphans' guardian is purposely pestering Justin's "twin" sister Jenna in a quite hilarious way.
As I mentioned earlier, the characters were very well developed. When Ash was introduced, I almost grew a crush on her, right along with Justin. Her snarky personality was a lot of fun right from the start. Mal is the best "fun dude" in the story, but my fave character is probably Justin's twin sister…her bossy, bitchy personality was my favorite.
The villain in the end was a little bit of a surprise and was done brilliantly. But this villain wasn't even my biggest worry throughout the story. It seems a little too obvious to me that the "adults" (that's what Justin calls them) in the story are really what we should all be concerned about. They are a little too secretive for my liking. I'm super eager to find out more in future books.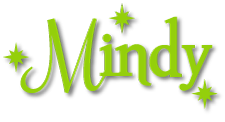 About the author!
Scott Tracey is a YA author who lived on a Greyhound for a month, wrote his illustrated autobiography at the age of six, and barely survived Catholic school (and definitely not for the reasons you might think).
He is the author of WITCH EYES, chosen as one of Amazon's Best LGBT Books of 2011, as well as an ALA Popular Paperback in the Forbidden Romance category. The final book in the WITCH EYES trilogy, PHANTOM EYES, will be released in the fall of 2013.
He is also the author of MOONSET, a new series which will be released April 8, 2013, as well as a contributor to the SHADOWHUNTERS & DOWNWORLDERS anthology, edited by Cassandra Clare.
His career highlights include: accidentally tripping a panic alarm which led to nearly being shot by the police; attacked in a drive-thru window by a woman wielding a baked potato, and once moving cross country for a job only to quit on the second day.
His gifts can be used for good or evil, but rather than picking a side, he strives for BOTH (in alternating capacity) for his own amusement.
Website ☆ Twitter ☆ Facebook ☆ Goodreads
Week One
Mar. 25th -
Me, My Shelf and I
- Guest Post
Mar. 26th -
Book Brats
- Interview
Mar. 26th -
In the Best Worlds
- Review
Mar. 27th -
Once Upon a Twilight
- Guest Post
Mar. 28th -
BookHounds YA
- Interview
Mar. 29th -
WinterHaven Books
- Review
Mar. 30th -
The Book Cellar
- Guest Post
Mar. 31st -
Magical Urban Fantasy Reads
- Review
Week Two
Apr. 1st -
I Am A Reader, Not A Writer
- Interview
Apr. 2nd -
TSK, TSK, What to read?
- Guest Post
Apr. 2nd -
Paranormal Book Club
- Review
Apr. 3rd -
YA Reads
- Review
Apr. 4th -
A Book and a Latte
- Interview
Apr. 5th -
Fade Into Fantasy
- Guest Post
Apr. 6th -
In the Next Room
- Interview
Apr. 7th -
DforDarla's Definite Reads
- Review
Week Three
Apr. 8th -
Tynga's Reviews
- Interview
Apr. 8th -
Bibliojunkies
- Review
Apr. 9th -
A Dream Within A Dream
- Guest Post
Apr. 9th -
BookPics
- Review
Apr. 10th -
JeanBookNerd
- Interview
Apr. 11th -
Short and Sweet Reviews
- Guest Post
Apr. 12th -
Reader Girls
- Guest Post
Apr. 13th -
Unabridged Bookshelf
- Review
Apr. 14th -
Fiktshun
- Interview
The giveaway for this tour is for a copy of MOONSET to FIVE winners. The giveaway is US only, ages 13 or older to enter.
a Rafflecopter giveaway