Amazon
☆
B&N
The Book Depository
Publisher's summary: Four months after Ben disappeared through the portal to his home universe, Janelle believes she'll never see him again. Her world is still devastated, but life is finally starting to resume some kind of normalcy. Until Interverse Agent Taylor Barclay shows up. Somebody from an alternate universe is running a human trafficking ring, kidnapping people and selling them on different Earths—and Ben is the prime suspect. Now his family has been imprisoned and will be executed if Ben doesn't turn himself over within five days.

And when Janelle learns that someone she cares about—someone from her own world—has become one of the missing, she knows that she has to help Barclay, regardless of the danger. Now Janelle has five days to track down the real culprit. Five days to locate the missing people before they're lost forever. Five days to reunite with the boy who stole her heart. But as the clues begin to add up, Janelle realizes that she's in way over her head—and that she may not have known Ben as well as she thought. Can she uncover the truth before everyone she cares about is killed?

My take:
I have no idea what I expected before I read
Unbreakable
, but it sure wasn't ALL that!
Unbreakable
was insanely epic on so many levels, and I'm sad that it's over.
I'm trying to visualize in my head the similarities between
Unraveling
and
Unbreakable
, and the only thing I can come up with is the countdown clock and the desperate investigation to save the universe.
Unraveling
was all about investigating these strange murders and discovering what this countdown meant that ultimately might lead to a bunch of horrific tragedies and crazy destruction.
Unbreakable
was experiencing this new Sci-Fi element that was introduced at the end of
Unraveling
, with a lot of action thrown in and having to open your mind to the unthinkable.
Talking about the word "unthinkable," I'm now thinking that should be
Unbreakable
's title because I'm so flabbergasted on all the crazy! We first start off in the book on our world, which has been destroyed…literally! And then this horrific human-trafficking plot between worlds thingy is going on, and Janelle is the only hope to stop it! And when I say horrific, I really mean it! It got to the point that I thought this would be like Jeffery Dahmer having almost unlimited access to do whatever horrific thing he wanted to do to a VERY large number of people. It's insane!
One of the big differences between this book and the first is the unquenchable action. There is a heck of a lot of running for their lives going on, and a heck of a lot of really insane moments. But the craziest, upon craziest moments is right smack in the middle of the book, and it had me almost pissing my pants from the reaction I had. It was insane and awkward and had me totally freaking out! I think I was flinching away from the page because I was scared to turn the page to find out what would happen next. Before this particular moment, this book already had more than enough complications, insanity and craziness but that actual extra crazy moment took a whole spin to take the insanity to a whole new level of unthinkable insanity!
Another crazy thing about this book is a character who I hated in the first book becomes one of my favorite characters in this book! I think an author is truly brilliant when she can pull that off. Especially, when her books are already very strongly character driven and her characters are already very well developed.
I could go on and on and on about this book…but I say you just read it and love it like I did!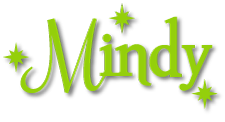 About the author!
Elizabeth Norris briefly taught high school English and history before trading the southern California beaches and sunshine for Manhattan's recent snowpocalyptic winter. She harbors dangerous addictions to guacamole, red velvet cupcakes, sushi, and Argo Tea, fortunately not all together. Her first novel, UNRAVELING (Balzer+Bray, April 2012), is the story of one girl's fight to save her family, her world, and the one boy she never saw coming.
Website ☆ Blog ☆ Twitter ☆ Facebook
Tumblr ☆ Goodereads
The film rights to
Unraveling
have been optioned by MTV! Check out this article:
MTV Developing Elizabeth Norris' Young Adult Novel 'Unraveling' (Exclusive)
Twitter Events!
Liz Norris will be doing an
Unbreakable
Twitter Teaser with PageTurners (April 21st, 8pm ET) and BookHounds (April 22nd, 8pm ET) hosting. Followers can send
@pageturnersblog
and
@maryinhb
page numbers from
Unbreakable
and Liz will respond with a line from the book and bit of back story or insight about it. There will also be a giveaway both nights. On April 24th, at 8pm ET, Liz will be participating in a Live Chat with
@mundiemoms
hosting. Hashtag for all three Twitter events:
#BeUnbreakable
Want a signed book?
You can purchase
Unbreakable
through
Books of Wonder
until the release date and you'll not only get a signed copy, but it will include an exclusive extra content booklet that includes:
An Alternate Beginning
A Pivotal Scene from Ben's POV
A Pivotal Scene from Barclay's POV
An Alternate Ending
Tour Stops!
April 15, 2013:
All Things Urban Fantasy
April 16, 3013:
Two Chicks on Books
April 17, 2013:
A Book and a Latte
April 18, 2013:
Magical Urban Fantasy Reads
April 19, 2013:
Shortie Says
April 22, 2013:
Katie's Book Blog
April 23, 2013:
Supernatural Snark
April 24, 2013:
Justin's Book Blog
April 25, 2013:
Tales of a Ravenous Reader
April 26, 2013:
Fiktshun
There will be 5 awesome prizes!!!!!
Grand prize: A signed copy of Unbreakable, the Unraveling paperback and some swag.
Winners 1-4: A copy of either Unraveling or Unbreakable their choice.
a Rafflecopter giveaway