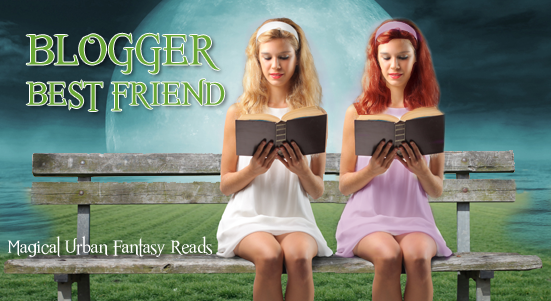 Welcome to my
Blogger Best Friend Friday Feature!
And the very first blogger I want to feature is Rachel from
[Fikt]shun
.
As I'm sure most of you already know; Rachel TOTALLY rocks! Not only does Rachel have multiple blogs, but she always throws awesome giveaways and she's very supportive of Indie authors. I stalk her blogs every day because I love each and every one of her topics and I read each post from start to finish. Not only do her topics rock, but what makes her an especially awesome Blogger BF to me is that several times, totally out of the blue, she's sent me completely unexpected, fabulous gifts in the mail!
As you can tell, I heart Rachel! I could go on, and on about all the reasons why Rachel rocks, but the MAIN reason for this blog post is that I wanted to share an AWESOME short story that Rachel wrote called
The Cop and the Kilt
! Uh huh, not only is Rachel a blogger par-excellence, but she's an accomplished short-story writer too! And guess who's the star in
The Cop and the Kilt
? ME!!! Yay! So, OF COURSE, I need to boast, and boast, and boast some more about why this meant (and means!) soooo very much to me!
First of all, I totally needed this awesomeness to bring me out of my funk! I've been going through a tough patch in my life over the last few months and one day, when I was having a particularly crappy day, I was reading another really funny short story Rachel wrote that had me giggling so hard I was literally crying! So, of course, I jumped onto Twitter and started chatting with her about it. Then, for some reason, the conversation turned in a new direction *grins* and we started tweeting about a guy with rock hard thighs in a kilt…and a cop (me!) having to frisk this guy in his kilt! So, after chatting with me, Rachel told me she was going to write this story up and, BAM!, the next morning I had a link to this totally awesome, short story! Woot! Woot!
The Cop and the Kilt
was truly one of the best gifts I've been given in a REALLY long time! And it truly made my day…no, wait, my month...no, WAIT, my whole freakin' year! And, I've really wanted to share this story with you all for quite a while now, but I've also wanted to keep it as my own little secret to cherish for as long as I could. But the story is waaaay too good to keep to myself, so head on over and check out Rachel's fabulous short story here:
The Cop and the Kilt
. PLUS! She also has a couple other really funny stories over there you should check out too.
Here are a few of her other AWESOME blogs!
Do you have a friend that you met blogging that you would consider a BF?
Jaime and Patricia with
Two Chicks on Books
are featuring Rachel on their blog today too! Head on over to their blog to see what they have to say about Rachel.
Two Chicks on Books, Blogger Best Friend Feature
!
Check back next week for my next Blogger Best Friend Friday Feature!