Publisher's Summary: They say that the cure for Love will make me happy and safe forever. And I've always believed them. Until now. Now everything has changed. Now, I'd rather be infected with love for the tiniest sliver of a second than live a hundred years smothered by a lie.
My take:
I've read some pretty awesome books that end with a crazy, twisted cliffhanger. But I think the ending to
Delirium
is by far the worst, most horrifying cliffhanger EVER! It cannot possibly get any worse than this! I'm left sitting here thinking, "Noooooooo!!! What? Did that seriously just happen? No, it can't be! Really? No! Lauren Oliver wouldn't do that to her readers! Seriously? WHY?" Because what happens at the end of
Delirium
is the absolute worst possible ending you could ever imagine. And, NO, I'm not exaggerating…it's that crazy! WAIT…let me take that back…because as I sit here, I can think of only ONE worse scenario that could have happened at the end.
The whole concept to the world that Lauren Oliver has created is amazing! I was in love, and now I'm depressed! So that means I must be sick…and someone needs to take me to the doctor because I think I'm suffering from deliria. Yeah, when you read
Delirium
, you'll know exactly what I mean by that!
To be completely honest, I had no clue what this book was about when I picked it up. I didn't even know that this series was Dystopia! I tend to just keep my eyes open for books that people rave highly about or give extremely positive reviews and avoid the plot detail. I knew that people loved this one, so I was eager to pick it up and start reading it. I'm absolutely thrilled that I did, even though I'm still extremely upset with the ending.
I thought for sure that this book was going to be predictable, and I even had it all mapped out in my head how the story was going to play out. While reading I kept thinking, "See, I knew it would head in this direction." And at one point I even thought the story was moving too slow. Not so slow that I wasn't entertained (because I was still compelled to keep reading), but I still thought, "Can we move along now?" But, boy oh boy, was I ever completely wrong! The wait was totally worth the crazy revelations, action, intensity and heart wrenching ending. In fact, the first revelation/twist had me shocked so much that it literally had me gasping for air…as did that horrifying cliffhanger ending!
And now that I'm finished with my review, I'm gonna pick up
Pandemonium
and start reading it, like right now!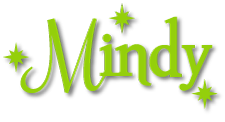 Buy
Delirium
here:
Amazon
★
Barnes & Noble
★
Book Depository