Publisher's Summary: The circus arrives without warning. No announcements precede it. It is simply there, when yesterday it was not. Within the black-and-white striped canvas tents is an utterly unique experience full of breathtaking amazements. It is called Le Cirque des Rêves, and it is only open at night.

But behind the scenes, a fierce competition is underway—a duel between two young magicians, Celia and Marco, who have been trained since childhood expressly for this purpose by their mercurial instructors. Unbeknownst to them, this is a game in which only one can be left standing, and the circus is but the stage for a remarkable battle of imagination and will. Despite themselves, however, Celia and Marco tumble headfirst into love—a deep, magical love that makes the lights flicker and the room grow warm whenever they so much as brush hands.

True love or not, the game must play out, and the fates of everyone involved, from the cast of extraordinary circus per­formers to the patrons, hang in the balance, suspended as precariously as the daring acrobats overhead.

Written in rich, seductive prose, this spell-casting novel is a feast for the senses and the heart.

My Take:
The Night Circus
is a truly unique love story; I think it will become one of those classic love stories that will never die and will be told over and over again. This love story is very sweet and magical, and I grew so attached to the story and its characters that I was actually sad when the story ended!
This story plays out over the course of several decades and, throughout that time, I almost felt like I was actually sitting in the grandstands, watching the characters grow up and experiencing how the circus evolved over the course of the story.
Each chapter switches back and forth between the lives and viewpoints of several key characters and also bounces back and forth between different dates in the past. When I started reading, this was a little hard for me to follow. And because I particularly suck at remembering names, it was a little hard for me to remember whose story I was reading about and to remember when the story was taking place. My suggestion to anyone reading
The Night Circus
is to pay close attention to each character's name as well as to the time-line of each character's story. If you do this, you should have no problem following this unique love story!
Originally, I received an ARC of
The Night Circus
for review, but whenever I picked it up and started reading, I just had a really hard time getting into the story. In fact, several times I actually fell asleep while reading! But it wasn't the story I was having a hard time with, it was actually the writing style! But even though the writing style was hard for me to follow, I was still very intrigued by the story. So I ended up giving my ARC to a blogger friend and purchasing the audio book instead.
The story primarily revolves around two characters, Celia and Marco, who are introduced before the circus begins, and I grew particularly fond of each of these characters and their personal stories. As children, Celia and Marco are bound to each other to compete in a magical duel. They don't know what the duel entails, when it will start or how they can win. But after extensive training, over the course of at least ten years, they learn that
Le Cirque des Rêves
is the venue for their duel and that their duel has begun. I really loved Celia's temper in her younger age and how she expressed herself through her magic, and I really loved how she later becomes a strong and caring young woman.
Pretty much every person involved in the circus gets tangled up in this duel, without them even knowing about the duel or even knowing they are involved in the duel! I grew particularly attached to two twins named Poppit and Widget who were born the very night the circus begins, and they play a huge role at the end of the story. There is one particular moment with Poppit near the end where I felt like a proud parent and I had tears in my eyes. And, as I sit here and think about the story, I can list a bunch of other characters I grew really attached to, but if I talk about all of them, I will bore you to tears!
I do have to say that aside from the wonderful characters in
The Night Circus
, there were several story elements to
Le Cirque des Rêves
that I truly loved. One of these was this pure genius, totally intricate and awesome clock! And the exact moment when this totally awesome clock is introduced is the exact moment when I became totally entranced by this unique story.
I was really happy about how the story ended, but I was also really sad that I had to say goodbye. I felt like the circus had packed up, without warning, and left without me!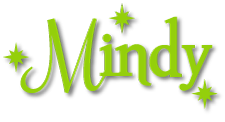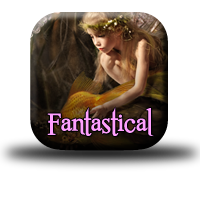 Started out by reading the ARC for review and then finished by listening to the audio-book that I purchased with my own money.
Amazon
★
Barnes & Noble
★
The Book Depository