Publisher's Summary:
Meghan Chase has a secret destiny—one she could never have imagined…
Something has always felt slightly off in Meghan's life, ever since her father disappeared before her eyes when she was six. She has never quite fit in at school…or at home.
When a dark stranger begins watching her from afar, and her prankster best friend becomes strangely protective of her, Meghan senses that everything she's known is about to change.
But she could never have guessed the truth—that she is the daughter of a mythical faery king and is a pawn in a deadly war. Now Meghan will learn just how far she'll go to save someone she cares about, to stop a mysterious evil no faery creature dare face…and to find love with a young prince who might rather see her dead than let her touch his icy heart.

My Take:
Why did I wait so long to read this series? I LOVED
Iron King
! Julie Kigawa created a magical but at the same time gruesome faery world! Once I was nearing the end of
Iron King
, I thought back to the beginning of the book where Meghan is humiliated in front of her entire school by the "popular boy" and she thought her life was over. At the time it seemed like such a horrible moment to read but by the end of the book that earlier moment seems extremely trivial compared to what Meghan had to endure in the faery world throughout the book. If I knew a faery world like this existed, I would want to avoid it at all costs! I wouldn't even care if there was a super-hot, unable to resist, faery winter prince waiting to sweep me off of my feet.
Iron King
has all types of creatures hanging out in Nevernever. In Meghan's journey to save her brother from the faery who kidnapped him, every turn she takes is a battle for survival against one or another of the evil and/or ghastly creatures in Nevernever. There was always something going on from one page to the next.
I grew really attached to the characters that Julie created in this story. Her character development is nothing short of phenomenal and, YES, I'm in love with Ash! I REALLY like Puck, he's freakin' awesome, and I hope he continues to play a big role in the series. And I can't forget the cat; what's his name again? Oh yeah Grimalkin? For some reason whenever I think about Grimalkin, I picture The Cheshire Cat in
Alice in Wonderland
. He adds a little spice to the story and he seems to always just BE there. I even grew attached to characters that played very minor roles, like Meghan's mom and brother. And, of course, there are the characters I hate! Julie did a remarkable job in creating characters that I loathe, like that maliciously evil Summer Queen Titania! OH! And that one crazy chick who was running the night club...what's her name again?! I think it was Shard.
There are so many things that happen in this book, it almost requires MAJOR concentration to remember everything, but I truly loved it so I immediately started
Iron Daughter
. I can already tell that I might like it more than
Iron King
! This is another recommend I have for everyone out there. It is totally worth setting your other books to the side and adding this one to the top of your to-read list.
Here is a trailer for you!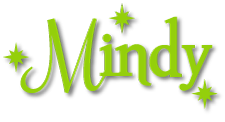 Purchased with my own money.