Publisher's Summary: The third and final installment of the international bestselling Nightshade trilogy!

Calla has always welcomed war. But now that the final battle is upon her, there's more at stake than fighting. There's saving Ren, even if it incurs Shay's wrath. There's keeping Ansel safe, even if he's been branded a traitor. There's proving herself as the pack's alpha, facing unnamable horrors, and ridding the world of the Keepers' magic once and for all. And then there's deciding what to do when the war ends. If Calla makes it out alive, that is. In this remarkable final installment of the Nightshade trilogy, international bestselling author Andrea Cremer crafts a dynamic novel with twists and turns that will keep you breathless until its final pages.
My Take:
First of all I have to say that the last book to the
Nightshade
trilogy was Fan-Freakin-Tastic!!! There are soooo many things I loved about
Bloodrose
…well not just
Bloodrose
, the WHOLE series! I've read other wolf books before and the majority of them I thought were just…Meh! But I have a serious obsession with the
Nightshade
series and I've had this passion right from the very beginning. It is so bad that I was majorly determined to get my hands on an ARC of
Wolfsbane
and then on an ARC of
Bloodrose
. And my determination paid off nicely. In
Bloodrose
, the only time I was thinking, "What? Seriously? Is that supposed to be a happily-ever-after???"…was at the VERY end of the book! It's literally the last few pages. And it's not an exaggeration that I was thinking, "Huh?" And then I was doing several checks to see if maybe there is an alternate ending. You know?! Like how some movies have a Director's Cut and Theatrical Version? Well, I want an alternate ending!!! Please??? You will have to read it to find out what I'm saying! And no, I'm not talking about the Ren vs. Shay thingy! So, when you read it, come back and talk with me about it…cause I'm determined to find out what others think.
Bloodrose
started right where
Wolfsbane
left off where Calla and Adne go to try and rescue Ren. So right from the very beginning, the story moves very quickly and there is something continuously going on every minute. There is hardly a moment for Calla to sit and think things over…let alone shower and sleep. They have a mission to destroy the evil Keepers right? What comes first, taking a shower or destroying the Keepers? Personally, I'd pick slaughtering Emile…just saying.
While reading this one I just KNEW that based off of what happened in
Wolfsbane
, and then with them heading to a war in
Bloodrose
, they were destined to have tragedy. So while reading I kept thinking about all the characters and how much I grew attached to them. And I REALLY grew attached to each-and-every character, particularly in this book!!! So I kept thinking, "Who could I let go without being unbearably heartbroken?" Oh-My-Gosh!!! There is not a single character that I could spare! Now that I think about it, I couldn't even pinpoint my favorite character! How could you not love a book that has more than a few characters that you admire? Well, just as I thought, there is a horrifying tragedy…and it had me bawling so bad that my shirt was soaked in tears.
I can't decide which book I like best in the trilogy because I love them all equally in different ways, but overall,
Bloodrose
was written perfectly to end the series...even with it leaving me perplexed by the end! I can hardly wait to see what everyone else thinks!
And for all you other obsessive
Nightshade
fans...I know you are reading this because you want to know who Calla ends up with! Well, I'm not giving any spoilers so you will have to read it and find out for yourself!
Goodbye and farewell,
Nightshade
…you will be missed!
>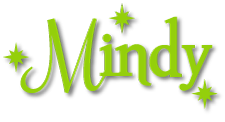 Received review copy from an extremely kind guy with Penguin at the NCIBA Trade Show!