Publisher's Summary: For months Clara Gardner trained to face the fire from her visions, but she wasn't prepared for the choice she had to make that day. And in the aftermath, she discovered that nothing about being part angel is as straightforward as she thought.

Now, torn between her love for Tucker and her complicated feelings about the roles she and Christian seem destined to play in a world that is both dangerous and beautiful, Clara struggles with a shocking revelation: Someone she loves will die in a matter of months. With her future uncertain, the only thing Clara knows for sure is that the fire was just the beginning.

In this compelling sequel to Unearthly, Cynthia Hand captures the joy of first love, the anguish of loss, and the confusion of becoming who you are.
My Take:
I loved it! Loved it! Loved it!!! The direction this series took was picture-perfect!
Hallowed
was complete with, angelic magic, intensity, heart break…and of course the romance! Ahhhhh!!!
I really wanted to see where
Hallowed
would lead since Clara was unsuccessful at her purpose, so I was thrilled that I could pick up
Hallowed
the moment I finished
Unearthly
and find out exactly what transpired.
The tremendous amount of maturing that Clara did from the start of
Unearthly
to the end of
Hallowed
was amazing. She turned into such a strong, powerful heroine! Although I'll admit, that at one point I was little irritated with her in
Hallowed
, I felt like she started to divulged way too many secrets to Tucker that were not her secrets to tell! She became a little too comfortable with honesty, that is until a few people set her straight.
Several questions that I wanted answered when I finished
Unearthly
were tied up nicely in
Hallowed
and I absolutely loved the end result. A few questions did linger in my mind. One of them being, what is up with Clara's brother Jeffery? It seemed like he was up to something fishy at the end of
Unearthly
. He also stays pretty mysterious throughout the whole book of
Hallowed
. Also, would Clara's mom please answer all those questions she kept refusing to answer? And, I wanted to learn more about angel bloods and their purpose!
There are actually a lot of shocking revelations in
Hallowed
! So I got what I wanted and more! Yes, some new things were left open-ended, but don't worry,
Hallowed
doesn't have a crazy cliffhanger. I'll have to admit, it would have been nice to have access to the next book in the series. Uh...like...right now!?!?!
Lastly, it's time to talk about the one thing we all LOVE to talk about...The love triangle! I have completely shocked myself, because I think, I just "might" want Clara to be with Christian! I'll admit, I still looooove Tucker, but Cynthia Hand did an amazing job in swaying me to the side of Team Christian. Well, to be completely honest, I'm TORN! I've loved Tucker since
Unearthly
, but Christian melted my heart in
Hallowed
! OH! And I had a little bit of a test in my head for Tucker…and he failed! I can't wait to see what everyone else thinks!!!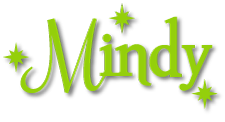 Received ARC copy from HarperCollins for my honest review.