Publisher's Summary: Eden didn't expect Az.

Not his saunter down the beach toward her. Not his unbelievable pick-up line. Not the instant, undeniable connection. And not his wings.

Yeah.

So long, happily-ever-after.

Now trapped between life and death, cursed to spread chaos with her every touch, Eden could be the key in the eternal struggle between heaven and hell. All because she gave her heart to one of the Fallen, an angel cast out of heaven.

She may lose everything she ever had. She may be betrayed by those she loves most. But Eden will not be a pawn in anyone else's game. Her heart is her own.

And that's only the beginning of the end.
My Take:
Doesn't even that summary rock? That summary, in itself, should entice you into reading
A Touch Mortal
! I can honestly say that Leah Clifford is brilliant! But I think you have to have a twisted imagination to come up with a story this morbid! The whole concept that some humans who commit suicide end up becoming a Sider is, in itself, BIZARRE…no wait…it's not just bizarre, it's HORRIFIC! And I would really HATE to live eternally as a Sider! But I'm not going to go into detail about what a Sider is, so if you want to know, you will just have to read
A Touch Mortal
!
And I now know why several of my blogger friends have become obsessed with this series. While the end to
A Touch Mortal
has a slight cliff-hanger, it's not so bad that I felt like I was left hanging. But at the same time I was immediately hungry for more of this bizarre…no wait…HORRIFIC story!
I fell in love with multiple characters in this book. I would have to say that Eden has to be (by far) my favorite character. I admire Eden for handling all the unbearable situations in the way that she does. She is very strong, extremely stubborn, has a smart mouth and she cusses like a sailor. But even though Eden may be very strong, she also has her flaws. Not all of her decisions are completely rational (from the point of view of someone seeing her decisions from the outskirts), but these flaws only make her character all the more real for me.
There's another character who I really like as well, but one that might seem strange to others who've already read
A Touch Mortal
. YES, I actually really like Kristen! She is a very strange, unique character, and I was always entertained while reading the parts she was in, even though I was VERY unsure if I should trust her. I know, I know! It's weird and it probably doesn't make sense to you but it totally does to me.
When I was about a third of the way through the book, I chatted with a couple of my Twitter friends about how much I was loving this book, and my friend Jaime said she had the hots for Luke. I was shocked! Well…I do NOW have to admit that even though he is very, very bad and he IS the perfect villain, he is also pretty HOT! But don't tell anyone I said that or I'll deny it! LoL!
Near the end of
A Touch Mortal
there are several HUGE betrayals! There is one betrayal that I predicted early on, but the others TOTALLY caught me off guard. I was outright PISSED OFF!!! And there is something that happens that is completely and utterly heartbreaking. So I'm MORE than a little excited that I have access to the ARC of
A Touch Morbid
, and I will be starting it VERY soon!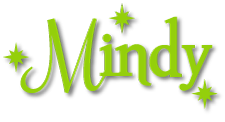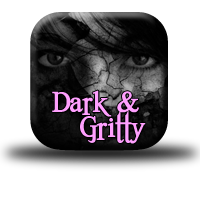 Purchased with my own money.