Author Summary: Reychel knows her gift of prophecy will lead to madness and now she is at her most vulnerable. The enemy army will attempt to sever her from everything she's ever known: her homeland, her friends, Mark, and her gift. Even at her weakest, she refuses to give up on her desire to end the war between the Malborn and the Serenians. Reychel would do anything, even come back from the dead, to conquer the enemy and reunite with Mark.
My Take:
OMG!
Severed
is insanely, amazingly good! I can hardly express how fabulous this book is! I got less than 4 hours of sleep last night because of this book! Yep, as soon as I started reading
Severed
, I ignored all obligations and was sucked back into the world of the
Cloud Prophet Trilogy
. And from the moment I finished
Oubliette
, I've been impatiently waiting for my review copy of
Severed
, wondering what additional craziness Megg had up her sleeve, and she didn't disappoint ONE BIT!
Megg Jensen's books are more unique than any other books I've ever read. She's created a very magical (but twisted!) world, and she always throws in these crazy plots and character twists. From start to finish there is ALWAYS something intense happening. Megg's an amazing writer, and I'm still in awe that she's able to write such great stories in books way smaller than I normally read . . . short books where I get as much out of, if not WAY more out of, than I do with any other books that I read. The best part of her books, particularly this one, is that I literally have to brace myself while reading because I feel if I haven't correctly anticipated that something crazy is about to happen (and then it does!) that I will not be able to handle it. And I was STILL completely caught off guard in several parts throughout
Severed
.
As I was coming close to the end of this book, I started to get really worried because a NEW bunch of craziness had arisen, and I was worried that it wouldn't all be resolved by the end of the book! Because who could pull that off? Well Megg totally pulled it off, and she created the BEST ending imaginable to her
Cloud Prophet Trilogy
! The ending was soooo good that I was sobbing and, to calm myself down, I actually read all of her acknowledgments!! I almost never do that, and I'm pretty sure I read her acknowledgments in
Oubliette
as well!
This is a series I would HIGHLY recommend to anyone!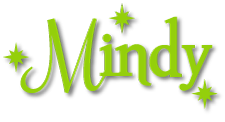 Received review copy from author for my honest review.