Topic: Citrus or Pear recipe!
I'm drooling over this recipe I found!
See here:
Pear-Hazelnut Cheesecakes w/ Pear-Raspberry Sauce
Recipe by memory:
Better than sex cake (that's the name)
Make a cake with yellow cake mix
Use a toothpick to poke holes in the top
Spread sweetened condensed milk over the top
Let it cool
Spread canned crushed pineapple (drained) over the top
Evenly place sliced bananas over the pineapple
(This is where you can add a citrus fruit or pear but I don't)
Cover with Cool Whip
Then DEVOUR!
Mini Review!
These chapters are what really set the tone of the book for me. This is when we get to learn more about Kaidan during the road trip and when we first meet Anna's dad.
Fave Quote!
"How's your orange juice, Ann? Does it have a touch of lime?"
The glass paused at my lips as I processed his innuendo, and I took a second to make sure my embarrassment stayed hidden inside. I let the drink swish over my tongue a moment before swallowing and answering.
"Actually it's a little sour," I said, and he laughed.
"That's a shame." He picked up a green pear from his plate and bit into it, licking juice that dripped down his thumb. My cheeks warmed as I set down my glass.
"Okay, now you're just being crude," I said.
He grinned with lazy satisfaction.
"I have no idea what you're talking about. I'm just enjoying my breakfast." He took another bite and I shook my head.
Host:
Magical Urban Fantasy Reads
Co-Hosts:
Two Chicks on Books
Fiktshun
Tater's Tall Tails
Ravenous Reader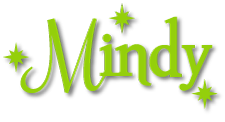 This giveaway is open for International Shipping! Here is your chance to win an amazing ARC and you have the option for additional entries in the giveaway if you participate in the Sweet Evil Read Along!

Make sure you link your post or update for the Sweet Evil Read Along in the designated week's Linky Thing on the Sweet Evil Read Along page so we can see yours too!

Do you still need to purchase Sweet Evil to participate? Find it on Amazon NOW!
★NOTE★ If you have spoilers in your post update, please include a warning well in advance.

VERY Important!!! Please be aware that the sole purpose of this read along is to have fun and it's also for everyone's enjoyment. So, if you include any links to posts that are cruel or harsh (at the sole discretion of the hosts), your links may be deleted. However, you will still qualify for the giveaway. Thanks!
a Rafflecopter giveaway