Topic: Truth or Dare!
(Or freebie topic)
True or False?
Are these statements true or false?
1.) I'm under the age of 30.
2.) This month is my 10 year wedding anniversary.
3.) I have three kids.
4.) I got knocked up by the mail man.
5.) My son is named after someone from a reality TV show.
6.) I love mornings.
7.) I've had 9 piercings.
8.) I have never seen the movie Lost Boys.
9.) I have a phobia of feet.
10.) I've never been in trouble with the law.
Clue - Four of the above statements are FALSE.
If you identify these statements as true or false
correctly
, (answer in the comments & include an email addy) then you will be entered to win an ARC of
Dark Triumph
by Robin LaFevers. Giveaway is open for US shipping only and ends October 20, 2012 at 11:59 EST. By entering the giveaway, you have agreed to Magical Urban Fantasy Reads
Giveaway Rules
. If no one answers these statements 100% correct, then the entrant(s) with the highest percentage will be entered in the giveaway.
Mini Review!
These chapters are probably the hardest for me to read. I want to hug and comfort Anna and I feel her pain. But at the same time I love these chapters because we learn more about the Neph and Anna's dad.
Quote!
"How about a game of Truth or Dare?" Marna offered.
I was immediately apprehensive. Just as I was about to suggest something else, Kaidan spoke and my heart faltered.
"I'll go first," he said. "I dare Kope to kiss Anna."
Everything inside me flooded with fury and embarrassment. Kaidan leaned far back with his arms crossed, cocky. I stood up without thinking and hooked my foot under his chair, swiftly kicking upward and causing him to topple backward. He looked up at me from the ground with a stunned expression that morphed into a grin.
Host:
Magical Urban Fantasy Reads
Co-Hosts:
Two Chicks on Books
Fiktshun
Tater's Tall Tails
Ravenous Reader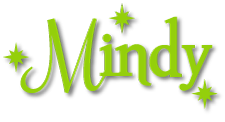 a Rafflecopter giveaway