About the Author
USA TODAY Bestselling Author Jennifer L. Armentrout lives in West Virginia. All the rumors you've heard about her state aren't true. Well, mostly. When she's not hard at work writing, she spends her time reading, working out, watching zombie movies, and pretending to write. She shares her home with her husband, his K-9 partner named Diesel, and her hyper Jack Russell Loki. Her dreams of becoming an author started in algebra class, where she spent her time writing short stories...therefore explaining her dismal grades in math. Jennifer writes Adult and Young Adult Urban Fantasy and Romance. She is represented by Kevan Lyon of Marsal Lyon Literary Agency.
The Books!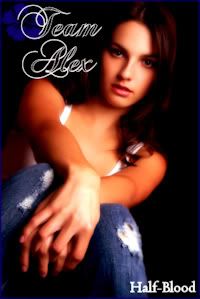 Hi Alex and Seth! Welcome to Magical Urban Fantasy Reads! We are more than thrilled that you could join us. I have a few questions for both of you so we can get to know you better. These questions are for both of you unless I direct them to you personally.
What do you want most in life?
Seth smirks. "To rule the world."
"He's just joking." Alex rolls her eyes. " I think he just wants someone to cuddle with him. I would like not to be doing what I've had to be doing recently."
What do you think your dream job would be if you lived in the human world?
"I don't want to live in the human world," replies Seth. "So I can't answer that question."
Alex arches a brow. "I'll play. I'd work in a zoo."
What do you do in your spare time when you are not training to protect the Covenant?
"Seth is usually engaging in womanizing behaviors while I'm usually ordered to stay in my room."
Seth laughs. "Sounds about right."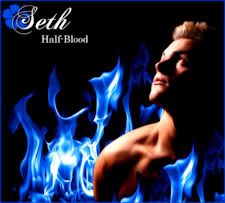 What is your biggest pet peeve?
"Seth," Alex answers.
"Alex."
What do you like most about each other?
Seth slides her a long look. "Well, her brea--"
"Don't even think about finishing that sentence," Alex warns.
"Fine. She's irrational. I like that about her."
Alex frowns. "Is that supposed to be a compliment?"
"Yes."
She sighs. "He makes me laugh on the days I don't want to stab him with a spork."
What irritates you the most about each other?
"Everything other than the fact he makes me laugh," Alex replies.
"I think I have to ditto that."
If you had the choice between true love and saving the world, which would you choose?
"What kind of choice is that?" Alex shudders. "I can't even consider that."
Seth shrugs. "I'm pretty selfish. I'd choose true love if there was such a thing."
What are your hopes and fears for when Alex Awakens?
Seth snorts. "I have no fears. She'll do good. It will be all right."
Alex, what do you miss most from the human world?
"Going to the movies. Just hanging out. I know I didn't have a lot of friends, but it was nice to just chill out without any major expectations."
Seth, what do you miss most from your hometown?
"I don't miss it at all."
If you could visit any place in the world, where would you go?
"Hmm..." Alex purses her lips. "I'd go to Italy."
Seth grins. "Italy."
Thank you Alex and Seth for stopping by Magical Urban Fantasy Reads! Hope you come again soon!!!
"Thank you for having us!"
THE TWITTER PARTY will be November 2nd at 8PM EST with the hashtag #DeityJLA
****GIVEAWAYS****
Here is the Tour giveaway!
From Spencer Hill - 3 winners (INT)
$25 Amazon gift card
Deity
A shirt
Swag

a Rafflecopter giveaway