About the author!
Piper Maitland lives on a Tennessee farm with her family. She has also written novels under the name Michael Lee West.
Blog ★ Twitter ★ Facebook Goodreads
The path to true romance is fraught with complications, leading women to ask the question: Are any good guys left? The saying goes that women are from Venus, and men are from Mars. But vampires come from the dark side of the moon.
Male quirks can be annoying, but they're skilled at hiding them. Your beau might be a clandestine slob, leaving beer bottles on tables and wet towels on the bathroom floor. He might refuse to eat anything green or phone his mother every day.
Just like any man, vampires know how to cloak their shortcomings, but their vices can be hazardous to your health. An immortal male is secretive. To survive, he must hide his condition from the world—and you. Still, you might suspect your guy is a vamp when he doesn't take you home to meet his mom. His refrigerator might be filled with a salty, tangy brand of pomegranate juice. Fortunately, there are easier ways to spot a night stalker.
Top 10 Warning Signs That Your Boyfriend is a Vampire!
He owns fifty pairs of sunglasses and forgets to remove them at night.
He claims to have an allergy to daylight and buys sunblock by the case.
When you snoop in his closet, you find silver, foil-like raincoats—and he's not a marathon runner.
His bedroom windows have been bricked up.
He wears a cologne called Eau du Hemorrhagé, and it has a coppery scent.
The sex is transcendental. He's really into you. His big hands and feet were just a preview of larger appendages. And, just one kiss can send you into a frenzy.
He's strong. When he opens a door for you, the door comes off the hinges.
In restaurants, he orders extra-rare steak.
He talks about historical events, such as the French Revolution, as if he'd lived through them.
He isn't a morning person. He sleeps during the day and awakens at dusk with a prodigious thirst.
If a man exhibits two or more of these habits, you might be in a romance with the most dangerous and alluring creature: the vampire. Still, you might want to give him a chance. Not all human-and-immortal romances are unhealthy. So, if the next guy you meet has big hands and big teeth, he might have something even larger hidden away: a heart that will love you forever.
About the book!
Out of the shadows…
For more than a decade, Caro Barrett has had doubts about the death of her husband, who disappeared while looking for a tribe of day-walking vampires in an African rainforest. Now, their daughter is struggling through her teenage years without a father. Waiting in the wings is an ancient vampire ready to possess Caro's heart—and to protect them both from harm. And, with her husband declared legally dead, Caro feels it is finally time to move on…
A hemisphere away in a windowless compound, an Ottoman vampire lies dying from a rare blood disease, which has made him vulnerable to the faintest bit of light. Yet he is determined to vanquish its power over him—to feel the sun on his face one last time. And in Caro's darkest fears he will be lifted into the light of day…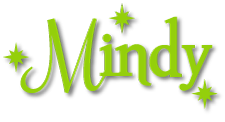 Be sure to catch Piper at her next stop on the blog tour, tomorrow (February 8th) at BEA'S BOOK NOOK!

a Rafflecopter giveaway