Summary: In less than twenty-four hours
I'll be seventeen

MY NAME IS MEGHAN CHASE.

I thought it was over. That my time with the fey, the impossible choices I had to make, the sacrifices of those I loved, was behind me. But a storm is approaching, an army of Iron fey that will drag me back, kicking and screaming. Drag me away from the banished prince who's sworn to stand by my side. Drag me into the core of conflict so powerful, I'm not sure anyone can survive it.

THIS TIME, THERE WILL BE NO TURNING BACK.

My Take:
With
Iron Queen
, Julie Kagawa once again proves that she IS the all-time QUEEN of creating an amazing and magical world of faeries. But…OMG!!! The cliff-hanger ending to
Iron Queen
sucked! That's why I am so glad I didn't read this series sooner and then have to wait for
Iron Knight
to come out . . . because, if I didn't have
Iron Knight
in my hands to start right away, I wouldn't be a happy camper!
One thing I really loved about
Iron Queen
is seeing how much Meghan grows from the first book (
Iron King
) to this one. She grew tremendously just in this one book! The other thing I loved, loved, loved is the amazing and magical moments between Ash and Meghan. Ash TOTALLY stole my heart in this book! There were a couple of parts where I was a little irritated with Meghan because she was acting a little too invincible, and the only thing Ash had left in the whole world is that he just wanted to protect her!!!
So, now that Meghan and Ash are cast out of Nevernever and cannot ever return because of their forbidden relationship, they try to find a way to live and survive in the human world. But the first thing Meghan has to do is go on a quest to recover her memory of her father that she traded for a favor in the first book. And in the process, she finds out more about Puck's betrayal, and it leaves me even more pissed off with Puck than I already was.
After going through chaos to collect her memory back, she now has to help her father remember her! So in a lot of the first part of
Iron Queen
, Meghan is trying to help her father remember his human life, and several of these moments had me in a blubbery mess. During this long painful process, the thing Meghan needs most is to keep herself occupied, so she does by training with Ash and learning how to fight. But during her training they discover that something is terribly wrong with Meghan's fae powers. Yeah, so this (of course!) causes them to seek out Puck's help…and neither Meghan nor "I" were very happy about that!
And then...!!! What a shock! Nevernever is in trouble of being totally destroyed by the Iron Fey, and because iron is fatal to the original fey (if they enter the Iron Realm, they will all be killed), the only person who CAN enter the Iron Realm to try to kill the False King is Meghan because Meghan is only half-faerie so the iron doesn't affect her!!! But if the iron keeps spreading, and the Iron Fey keep killing the Seelie and Unseelie fey, then soon all of Nevernever will be destroyed. So does Meghan really have a choice?! Maybe not, but I'm thinking, "DON'T DO IT! It was sooo easy for them to just kick you and Ash out of Nevernever just because you love each other!!!!" But, OF COURSE, both Ash and Puck want to return to Nevernever and, because Meghan doesn't want Nevernever to be destroyed, selfless little Meghan accepts and goes right along!
The last half of the book was pretty much chaos! They are in a war and it gets really intense, violent, bloody and…last but not least…utterly heartbreaking!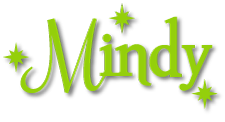 Purchased with my own money.