Publisher's Summary: In the magical underworld of Victorian London, Tessa Gray has at last found safety with the Shadowhunters. But that safety proves fleeting when rogue forces in the Clave plot to see her protector, Charlotte, replaced as head of the Institute. If Charlotte loses her position, Tessa will be out on the street—and easy prey for the mysterious Magister, who wants to use Tessa's powers for his own dark ends.

With the help of the handsome, self-destructive Will and the fiercely devoted Jem, Tessa discovers that the Magister's war on the Shadowhunters is deeply personal. He blames them for a long-ago tragedy that shattered his life. To unravel the secrets of the past, the trio journeys from mist-shrouded Yorkshire to a manor house that holds untold horrors, from the slums of London to an enchanted ballroom where Tessa discovers that the truth of her parentage is more sinister than she had imagined. When they encounter a clockwork demon bearing a warning for Will, they realize that the Magister himself knows their every move—and that one of their own has betrayed them.

Tessa finds her heart drawn more and more to Jem, though her longing for Will, despite his dark moods, continues to unsettle her. But something is changing in Will—the wall he has built around himself is crumbling. Could finding the Magister free Will from his secrets and give Tessa the answers about who she is and what she was born to do?

As their dangerous search for the Magister and the truth leads the friends into peril, Tessa learns that when love and lies are mixed, they can corrupt even the purest heart.
My Take:
It took me WAY too long to write this review. I don't know if this is a problem for everyone, but whenever I read a book that I absolutely LOVE, I have a hard time writing a review about it.
Cassandra Clare has never let me down, proving over and over again that she has a wicked, awesome imagination! Where does this imagination come from? And she once again came through with
Clockwork Prince
, creating another super imaginative story that I fell in love with! This is the very reason why I have a SERIOUS addiction to her books and why I get so crazy about a new release. And each and every time I read another one of her books, it just fuels my addiction even more! I just know THIS kind of crazy obsession CAN'T be healthy! LoL!
I am so utterly in love with Will right now! I think that if he were real I'd become one of those crazy stalker chicks who would hope that she could grab his attention and then he'd fall in love with me…er, I mean "her." He!He!He! There were many, many times when I just know I had a puppydog look on my face when I was thinking, "Ahhh!! I'm sooo in love with Will! Tessa, can't you see that he LOVES YOU???" But Will is not the only character I fell in love with! I think I have grown a major attachment to EVERY character in this series. Charlotte is so sweet and motherly. Henry's the sweet guy you want to give a big hug to and talk with about all his crazy contraptions. Jem is so caring, he thinks about everyone before himself. And I totally love Magnus! How could you not? Sad to say, but I actually even have a soft spot in heart for Jessamine! And who wouldn't admire Tessa? I want to live with them all at the institute! So...badly!
What I really loved about this book was that we finally learn what the heck is going on with Will. And when I finally learn what's making him so mean to everyone (anyone who tries to care about him), well, let's just say the whole thing only fed my love for him even more. But one of my most favorite parts in the book is a scene between Charlotte and Henry, and, yes!, I cried like a little baby! OK...that wasn't my FAVORITE part, there is also a super HOT part on a balcony during a masquerade ball...THAT was my favorite part. OK, OK...I have A LOT of favorite parts!
Here is "A" fave quote:
"Let me see if I have this quite correct," said Tessa after a pause. "Jessamine found you with the invitation in your hand, so you struck her over the head with a mirror and tied her to her bed?"
I had THE major giggles at that part. Cute little Sophie!
Clockwork Prince
brings nonstop action, humor, heartbreak and heart-melting moments…all with an amazing, fabulous story. And in about 500 pages, not a single page dragged. Each and EVERY page was compelling! If you haven't yet read a book written by Cassandra Clare and you love fantasy and anything magical, then you are TOTALLY missing out!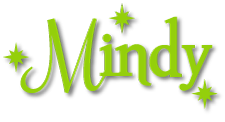 Amy from The
YA-Sisterhood
loaned me her ARC & purchased a finished copy.