Publisher's Summary: In the beginning, there's a boy standing in the trees . . . .

Clara Gardner has recently learned that she's part angel. Having angel blood run through her veins not only makes her smarter, stronger, and faster than humans (a word, she realizes, that no longer applies to her), but it means she has a purpose, something she was put on this earth to do. Figuring out what that is, though, isn't easy.

Her visions of a raging forest fire and an alluring stranger lead her to a new school in a new town. When she meets Christian, who turns out to be the boy of her dreams (literally), everything seems to fall into place—and out of place at the same time. Because there's another guy, Tucker, who appeals to Clara's less angelic side.

As Clara tries to find her way in a world she no longer understands, she encounters unseen dangers and choices she never thought she'd have to make—between honesty and deceit, love and duty, good and evil. When the fire from her vision finally ignites, will Clara be ready to face her destiny?

Unearthly is a moving tale of love and fate, and the struggle between following the rules and following your heart.
My Take:
I completely and utterly love this book! I loved reading from the point-of-view of a protagonist that is, pretty much, stalking a human to fulfill her angelic purpose! It's as if the roles are reversed from every other YA Paranormal book out there right now.
Clara is part angel; she has one purpose and one purpose only, to save a human from a forest fire. As soon as she has her first vision, her mom ups and moves the family to the location of this boy in Clara's vision. One thing that bothered me about Clara was that, when she was stalking this boy, Christian, her method wasn't so subtle. I wanted yell at her, "Come on Clara! Once someone tells you that it's completely obvious that you can't keep your eyes off of Christian…that's when you stop doing it!" But Nooooo! She keeps on staring and the whole school thinks she's a crazy, obsessive loser with the hots for the most popular boy in school. To make it even worse, HE HAS A GIRLFRIEND!!!
I'm undeniably in love with Tucker! He had me giggling every time he picked on Clara, kicking her chair, trying to call her out in class, go as far as calling her Carrots because of her ludicrously, and carroty dyed hair. I wanted to say to Clara, "Who cares about your stupid visions and purpose! Stop salivating over Christian and pay attention to Tucker! He is HOT, funny, and he actually SEES you!" Yeah, yeah, yeah…she kept having these crazy powerful visions with all sorts of sentiments toward Christian. But who cares? Forget him and turn those gapes in the direction of the hot cowboy! Yeah, I said it…I have the hots for a cowboy (surprise!). There are a lot of hot cowboys out there and Tucker is definitely one of them.
The entire book flowed perfectly and kept me entertained from start to finish. What I liked the most about
Unearthly
is how the story ends. It was EXACTLY the way a book should end! And I've already started
Hallowed
!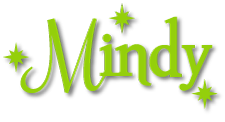 Purchased with my own money.