One of the things I love doing ever since I started blogging is blog stalking. There are A LOT of blogs that I stalk frequently, but for BBAW I thought I should share some blogs that I think everyone needs to get to know. ***Note*** These blogs are
NOT
in order of "my" most frequently visited blogs, they are in alphabetical order.

Lisa with A Life Bound by Books
I fell in love with Lisa's blog about a year ago. She has a lot of fun features and she's super nice. I got to know Lisa more when I met her at ALA. You should check her out.
★★★★★★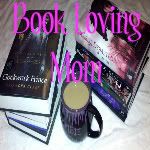 Amy with Book Loving Mom
Amy is totally awesome. I think what I love about stopping by her blog is watching her vlogs. She always seems to do it on the fly without even thinking about it. I'm not quite sure when I stumbled across her, but we started off chatting back and forth on each other's blog a while back.
★★★★★★

Alba with Book Pics
Alba is probably the funnest girl in the blogging atmosphere. She leaves the best comments (kind of like a hectic ramble) and she's a lot of fun on twitter. The best part are her vlogs. She can go on and on for 10 minutes being a super fan over only a few books.
★★★★★★

Pam with Bookalicious
I not only like to read Pam's reviews, but I like to read her random posts. I love it when she uses extreme sarcasm to get her point across...and she tells it like it is. She is very opinionated and that is what I admire about her.
★★★★★★

Momo with Books over Boys
I actually see Momo on twitter more than I read her blog, but I stop by her blog pretty frequently. I love how fun her blog is and I find a lot of books that I've never heard of and she makes me want to read books that I probably would never pick up.
★★★★★★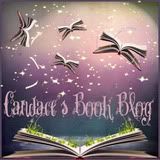 Candace with Candace's Book Blog
I've been stalking Candace's blog since the very beginning of book blogging. I actually found the designer of my first blog design from her blog. I've changed my design since then, but she does an amazing job.
What I love most about Candace's blog are her reviews. She tells it like it is and doesn't leave fluff when it's not needed. She also seems to get a lot of the same books that I get unsolicited. So I like to see her opinion before I decide if it's worth giving a shot.
★★★★★★

Natalia with Dazzling Reads
I love Natalia's blog because I think we have very similar taste in books and from her recommends I've found books that I've never heard before.
★★★★★★

Cynthia with Dog-Eared & Bookmarked
What I love about Cynthia's blog, is she tends to read a lot of books that I've already read. So I love to go back to her blog to see what her take is on the books once she has read them.
★★★★★★

Rachel with Fiktshun
I probably frequently visit Rachel's blogs (yes I said blog"s") more than most other blogs. And the reason is her random topics. She always has a topic that has me thinking and it is pretty much always right on the dot of how I feel (of whatever topic.) She always puts a lot of passion into whatever she writes. Plus, she also writes totally awesome short stories, and they always seem to bring me out of a funk if I'm in one.
★★★★★★

Karen with For What It's Worth
I actually found Karen because she's Team Shelti. I love Karen's blog because it is not all about books. I've found some pretty awesome music on her blog.
★★★★★★

Jessica with Hackaroo's Reviews
I've seen Jessica on twitter more than I've gone on her blog. I'm pretty sure that she chatted about books on twitter with bloggers long before she started blogging. I love her blog because there always seems to be posts that are just a lot of fun to read.
★★★★★★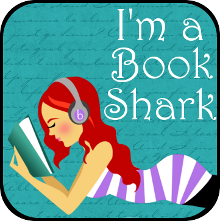 Mickey with I'm a Book Shark
I first found Mickey's blog through my favorite Indie author. What I love about Mickey is her reviews. I feel like I can always fully trust that she speaks her true feelings through her reviews.
★★★★★★

Kristina with Kristina's World of Books
The first time I met Kristina is when I went to The Smart Chicks Kick It tour. She is really awesome. What I love most about her blog is her pictures. She takes some amazing pictures and they are usually book related. She reads a lot of the same books I like, but she also reads a lot of adult. And I think that one day, she might be the blogger that could ever convince me to pick up an adult book.
★★★★★★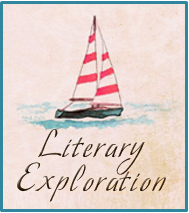 Anna with Literary Exploration
What I love about Anna's blog is we have very similar taste in books. I see Anna at a lot of book events and we seem to be a fan of the same authors. What I also love about Anna's blog is, she always seems to feature (have blog tours for) really awesome authors. We might not always agree with our opinions on a specific book, but she is always honest in her opinion.
★★★★★★

Julie with My 5 Monkeys
Julie is a blogger that is local to me, but what I love about her blog is how picky she is about the books she reads. She is very honest in her reviews and she is very critical. We might not always agree on a book, but I can always trust that she is giving her honest opinion.
★★★★★★

Kindlemom with My Guilty Obsession
What I love about Kindlemom's blog is, she seems to have a lot of books that I haven't fully decided if I want to read yet. And I always look for her opinion on those books.
★★★★★★

Rachel with Parajunkee
There is a lot I can say about how awesome Rachel and her blog is. First of all, I would consider Rachel a leader in the blogging community, and a great one at that. She has a great feature on her blog called Book Blogging 101 that gives amazing tips in blogging. Another is, she's an awesome blog designer. She designed my blog and I think that if I had a ton of money, I would pay her full time. And lastly, I love how she always speaks up for what she believes in and I truly admire her for it.
★★★★★★

HD with Reading Writing Breathing
I met HD at ALA Annual in Anaheim this last June and he is AWESOME and best of all, I love his blog. I love that I get to see a teen boy's POV of books that I read. He also has some awesome random topics and I, so far, have always agreed on his opinion.
★★★★★★

Jena with Shortie Says
What I love about Jena's blog is, her blog is a lot of fun. I've found a lot of really entertaining music, and I've also found some really great books there as well.
★★★★★★


Becky with Stories & Sweeties
I've been stalking Becky's blog for a while and I love seeing her opinion on the books she reads. Plus, I've found some really awesome books in her WOW posts.
★★★★★★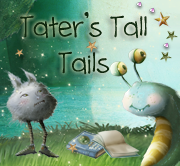 Tara with Tater's Tall Tails
What I love about Tara's blog is how much excitement she puts in her reviews. She is also very funny. I've met her a couple times at book signings, and she is just as awesome in person. Plus, I love her blog design...I could probably stare at it all day.
★★★★★★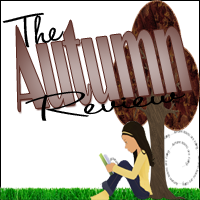 Autumn with The Autumn Review
Autumn's blog is another blog that I've stalked for a while. She doesn't always read the same books as I do, but I love reading her take on books.
★★★★★★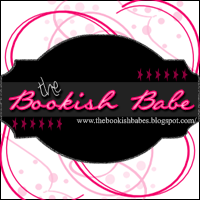 Andrea with The Bookish Babe
I've stalked Andrea's blog almost as long as I've had my own blog. I love that she, after all this time, still takes Indie books. She is very honest in her opinion about books. If I ever pick up a contemporary book, it will be because of her.
★★★★★★

Brooke with The Brooke Reports
Brooke is awesome! What I love about Brooke is, when she talks about books, it pretty much surrounds the dude that is in the book and I crack up almost every single time I read one of her reviews. She is also very entertaining to have a twitter convo with.
★★★★★★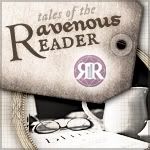 Nancy with The Ravenous Reader
The top two things I love about Nancy's blog are, first, her updates on local signing events. If I go to an event, she has been there...pretty much every single time. Second is her reviews about audiobooks. I love audiobooks and there are not many people that review them. She listens to a lot of audiobooks, so I like to see her opinion and get suggestions from her.
★★★★★★

Jaime with Two Chicks on Books
Jaime is one of my Blogger Best Friends. Almost every single book I read is from her recommend. She usually reads a book long before I read it, and she is a major book pusher...and she has never steered me wrong.
★★★★★★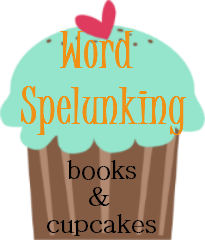 Aeicha with Word Spelunking
It seems like I've been stalking Aeicha for forever. She reads a lot of similar books that I do, but she also reads a lot of books that I've never considered picking up. So I always like to see what she thinks about a book.
★★★★★★

Giselle with Xpresso Reads
I really admire Giselle! She is extremely talented in designing banners and she is very good at keeping very entertaining posts. I've been a regular blog stalker probably from the very beginning when she started blogging and she proves what an awesome blogger she is by how successful she has become in only a year.
★★★★★★
Only one visit over to any of those blogs and you will totally get why I'm a fan!