Topic: Road Trip!
My necessities while traveling!
Night Driving!
I've recently become a fan of road trips! My preference is that I drive, and I'd prefer that all of the traveling is during the night. This might seem weird to you, but I have two small boys and I'd prefer that they are sleeping. Really, you could call that a cop-out, because what I love most about traveling through the night is...
Audio Books!
If you are a reader, then you would have to agree that the best job ever would be to read books, right? I think a job that required a lot of driving would be pretty awesome too. I wouldn't mind sitting in a car for 8 hours a day, listening to an audio book.
Awesome Audio books
Harry Potter & The Hunger Games are amazing audio books, but I'd also recommend:

Caffeine!
I'm not big caffeine drinker so when I consume a large amount of caffeine my heart feels like it will pump through my chest, or I'll have a heart attack. But I don't hold back on the caffeine when I'm pulling an all nighter in the car for a road trip. Even if I have an audio book to occupy my mind, I still require some heavy caffeine consumption.
Munchies!
I normally do not stock up on munchies before a road trip because I never know what I'll feel like munching on after sitting in a car for a few hours. So I do all my munchies while stopping for gas and/or pee stops.
Is this normal???
I feel like I've been on a lot of road trips in the last few years, so I feel like this has all come naturally to me. All the other stuff is over-planning in my opinion. Tee! Hee! Hee!! Are these things normal for everyone?
Mini Review!
Gah! Oh, my sweetness and hottiness! I'm once again reminded why I absolutely LOVE this book so much. First off, I forgot how much I really like Jay. He ended up being kind of an afterthought when I've reminisced about Sweet Evil. But this is when I started to grow a strong bond with Anna's mom and, most of all, this is where I started to fall for Kaidan.
These chapters have all my favorite scenes. The scene where Anna discovers Kaidan and she's literally drooling over his hotnes. The scene where she lies for the very first time (in the bathroom with those girls) really cracked me up. And I was terrified for Anna in the scene at the party with that DB dude. And then the scene learning about the danger of Kaidan's dad when she meets him for the first time at Kaidan's house. And of course the scene at the beginning of Anna & Kaidan's road trip. I can hardly wait to continue!!!
Fave Quote!
"Thanks", I said, feeling terrible. I couldn't leave that ugly lie sitting there out there like that.
"Um, I didn't really hear that about Kaidan." They both looked up with confusion, and I swallowed, forcing myself to continue. "He doesn't have gonorrhea. I mean, not that I know of."
"Why would you make that up?" The friend was more sober, and she was looking at me with deserved contempt. The drunken girl looked confused. I contemplated playing it off like I'd been joking, but that would also be a lie, and who jokes about STDs anyway?
"I don't know," I whispered. "I just...I'm sorry." I backed up and slipped out of there as fast as I could. It was a good thing, too, because Lascivious's last song was ending and all the girls were wobbling toward the bathroom now. It was time for the bands to switch. I wrung my hands and bit my lower lip, looking for Jay as the crowd surged around me. I wanted to go home.
Host:
Magical Urban Fantasy Reads
Co-Hosts:
Two Chicks on Books
Fiktshun
Tater's Tall Tails
Ravenous Reader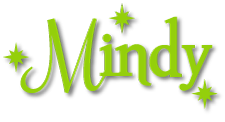 This giveaway is open for International Shipping! Here is your chance to win an amazing ARC and you have the option for additional entries in the giveaway if you participate in the Sweet Evil Read Along!

Make sure you link your post or update for the Sweet Evil Read Along in the designated week's Linky Thing on the Sweet Evil Read Along page so we can see yours too!

Do you still need to purchase Sweet Evil to participate? Find it on Amazon NOW!
★NOTE★ If you have spoilers in your post update, please include a warning well in advance.

VERY Important!!! Please be aware that the sole purpose of this read along is to have fun and it's also for everyone's enjoyment. So, if you include any links to posts that are cruel or harsh (at the sole discretion of the hosts), your links may be deleted. However, you will still qualify for the giveaway. Thanks!
a Rafflecopter giveaway