Partials
by Dan Wells
Publisher's Summary:
The human race is all but extinct after a war with Partials—engineered organic beings identical to humans—has decimated the population. Reduced to only tens of thousands by RM, a weaponized virus to which only a fraction of humanity is immune, the survivors in North America have huddled together on Long Island while the Partials have mysteriously retreated. The threat of the Partials is still imminent, but, worse, no baby has been born immune to RM in more than a decade. Our time is running out.
Kira, a sixteen-year-old medic-in-training, is on the front lines of this battle, seeing RM ravage the community while mandatory pregnancy laws have pushed what's left of humanity to the brink of civil war, and she's not content to stand by and watch. But as she makes a desperate decision to save the last of her race, she will find that the survival of humans and Partials alike rests in her attempts to uncover the connections between them—connections that humanity has forgotten, or perhaps never even knew were there.
Dan Wells, acclaimed author of
I Am Not a Serial Killer
, takes readers on a pulse-pounding journey into a world where the very concept of what it means to be human is in question—one where our humanity is both our greatest liability and our only hope for survival.
★★★★★★
Cinder
by Marissa Meyer
Publisher's summary:
Humans and androids crowd the raucous streets of New Beijing. A deadly plague ravages the population. From space, a ruthless lunar people watch, waiting to make their move. No one knows that Earth's fate hinges on one girl. . . .
Cinder, a gifted mechanic, is a cyborg. She's a second-class citizen with a mysterious past, reviled by her stepmother and blamed for her stepsister's illness. But when her life becomes intertwined with the handsome Prince Kai's, she suddenly finds herself at the center of an intergalactic struggle, and a forbidden attraction. Caught between duty and freedom, loyalty and betrayal, she must uncover secrets about her past in order to protect her world's future.
★★★★★★
Embers & Echoes
by Karsten Knight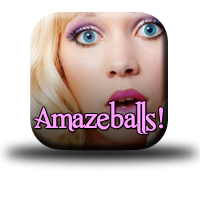 Publisher's summary:
Ashline Wilde may have needed school to learn that she is actually a reincarnated goddess, but she's ready to move beyond books. She leaves her California boarding school behind and makes for Miami, where she meets a new group of deities and desperately seeks her sister Rose, the goddess of war. But she's also looking for love—because even though her romance with Cole had to be snuffed, Ash is a volcano goddess—and she doesn't get burned.
This sequel to the edgy and action-packed Wildefire continues a fiery drama on an immortal scale.
★★★★★★
A Touch Morbid
by Leah Clifford
Publisher's Summary:
Eden saved Az.
She fought and sacrificed and won him back from the most evil of evils. Now is the time for happily-ever-afters, right?
Not so fast.
A boy—even an angel—is hardly the solution to Eden's problems. She's still caught between life and death, still cursed to spread poison with her touch. She's lost one best friend and another is quickly unraveling. And now something is happening to the mortals. Something very, very bad.
What happens in the dark spaces? The ones between life and death, love and hate, betrayal and redemption, sanity and delusion.
Or good and evil.
Eden is about to find out.
The riveting sequel to
A Touch Mortal
.
★★★★★★
Unraveling
by Elizabeth Norris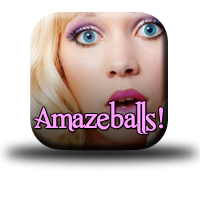 Publisher's Summary:
Two days before the start of her junior year, seventeen-year-old Janelle Tenner is hit by a pickup truck and killed—as in blinding light, scenes of her life flashing before her, and then nothing. Except the next thing she knows, she's opening her eyes to find Ben Michaels, a loner from her high school whom Janelle has never talked to, leaning over her. And even though it isn't possible, she knows—with every fiber of her being—that Ben has somehow brought her back to life.
But her revival, and Ben's possible role in it, is only the first of the puzzles that Janelle must solve. While snooping in her FBI agent father's files for clues about her accident, she uncovers a clock that seems to be counting down to something—but to what? And when someone close to Janelle is killed, she can no longer deny what's right in front of her: Everything that's happened—the accident, the murder, the countdown clock, Ben's sudden appearance in her life—points to the end of life as she knows it. And as the clock ticks down, she realizes that if she wants to put a stop to the end of the world, she's going to need to uncover Ben's secrets—and keep from falling in love with him in the process.
From debut author Elizabeth Norris comes this shattering novel of one girl's fight to save herself, her world, and the boy she never saw coming.