Today's Topic!
Top 10 Books I'm looking forward to in 2013
Sweet Peril
(The Sweet Trilogy #2)
by Wendy Higgins
Untitled
(Divergent #3)
by Veronica Roth
Endless Knight
(The Arcana Chronicles #2)
by Kresley Cole
Clockwork Princess
(The Infernal Devices #3)
by Cassandra Clare
The Indigo Spell
(Bloodlines #3)
by Richelle Mead
Unbreakable
(Unraveling #2)
by Elizabeth Norris
Siege and Storm
(The Grisha #2)
by Leigh Bardugo
Afterglow
(Wildefire #3)
by Karsten Knight
Apollyon
(Covenant #4)
by Jennifer L. Armentrout
The Eternity Cure
(Blood of Eden #2)
by Julie Kagawa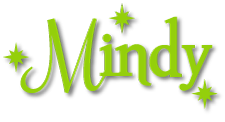 International Giveaway!
Winner will be given the choice to pick a book from any of my Top 10 of 2012 lists, as long as the book has already been published or the release date is no later than January 31, 2013. The book copy will be purchased by Book Depository or Amazon.
a Rafflecopter giveaway
Co-Hosts:
Make sure you check out my co-host's Top 10 posts!
A Life Bound by Books
Two Chicks on Books
Fiktshun
Confessions of a Bookaholic
Don't forget to link your Top 10 post in the Linky thing!