Today's Topic!





Best Books I've Read in 2012 (Doesn't have to be released in 2012, just a book you've read in 2012)


Stop by tomorrow to see my Top 10 favorite covers!
It didn't take me very long at all to come up with my list, but I found it almost impossible to rate these awesome books from best to…well…to least best! Not only that, but there were more than a few other awesome books that I longingly wish I also could have added to this list. What do you think of my list?
If you want to see why these books are my Top 10 books of 2012, click on the book cover to see my review.
Giveaway!
Lisa with A Life Bound By Books is hosting a giveaway today for a $15 Book Depository gift card, so make sure you head over there and enter to win!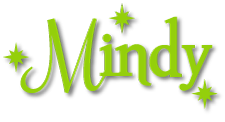 Co-Hosts:
Make sure you check out my co-host's Top 10 posts!
A Life Bound by Books
Two Chicks on Books
Fiktshun
Confessions of a Bookaholic
Don't forget to link your Top 10 post in the Linky thing!