Publisher's Summary: Life as the Preliator is harder than Ellie ever imagined.

Balancing real life with the responsibility of being Heaven's warrior is a challenge for Ellie. Her relationship with Will has become all business, though they both long for each other. And now that the secret of who she really is has come out, so have Hell's strongest reapers. Grown bold and more vicious, the demonic threaten her in the light of day and stalk her in the night.

She's been warned.

Cadan, a demonic reaper, comes to her with information about Bastian's new plan to destroy Ellie's soul and use an ancient relic to wake all the souls of the damned and unleash them upon humanity. As she fights to stay ahead of Bastian's schemes, the revelations about those closest to her awaken a dark power within Ellie that threatens to destroy everything—including herself.

She'll be betrayed.

Treachery comes even from those whom she loves, and Ellie is broken by the deaths of those who stood beside her in this Heavenly war. Still, she must find a way to save the world, herself, and her love for Will. If she fails, there will be Hell to pay.

My Take:
Holy crap!
Wings of the Wicked
is wickedly awesome! But the ending?... Was just plain torture! The moment I put the book down (at 12:45am), I immediately got on Twitter and made a point to say to Courtney Allison Moulton, "I just finished
WotW
! I have to say...that was mean; that was wrong; that was just plain wicked!!! You're killing me here!" I had more than enough emotions flowing and I wanted to make sure Courtney was FULLY aware! LoL!
Other than having an ending that killed me…one that will take probably a billion years to get over (or HOPEFULLY when I read the next book in the series! LOL!)…there is so many things that I could rave about from this book. There were a lot of extremely intense fight scenes throughout the whole book; there were several horrific tragedies; AND there were some AMAZING, heart-melting love scenes and a SUPER crazy twist. OH! And when the twist presented itself…that part of the book was outright CRAZY! So much happened in
WotW
that I cannot even fathom how Courtney was able to pull it off so brilliantly.
I really grew attached to a lot of characters in this book, but I'm utterly in love with Will! AND there are just so many multiple scenes in this book that made my heart melt, each one more than the one before! And then there's Caden! Is it OK that I'm in love with 2 characters in one book?! Because, although I'm utterly in love with Will, in this book I feel like I can't claim him because he is utterly and totally meant for Ellie! So…then it MUST be OK to be in love with 2 characters…because that means I can still have yummy Caden for myself! Right? Ahhhh!!! They are both so very hot!
And, even though I grew even more attached to several of the characters from
Angelfire
, I also grew very fond of the new characters introduced in
Wings of the Wicked
. Wow! Now that I think about it, it's kinda funny…because even though I thought
Angelfire
was fabulously awesome, it doesn't EVEN come close to how I feel about
WotW
because I absolutely LOVE and I'm totally obsessed with
Wings of the Wicked
! I can't wait to hear everyone else' thoughts, because I know a lot a people will be raving about this one.
Buy it here:
Amazon
★ Barnes & Noble
★ Book Depository
Here's a couple quotes I thought I'd share with you all!
Suddenly I understood, and it was all very disturbing. This was not a love triangle I wanted to be caught up in. Perhaps love wasn't the right word-it was more like a pycho-demonic-reaper-obsession triangle.
I looked up to meet his gaze. The fiery opal flecks in his eyes danced and glimmered, like sunlight hitting newly fallen snow. I didn't understand how something so dark and wicked could create something so beautiful and kind.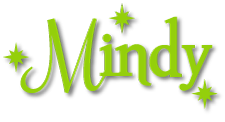 ARC provided by HarperCollins for my honest review.