Publisher's Summary: Godspeed was fueled by lies. Now it is ruled by chaos.

It's been three months since Amy was unplugged. The life she always knew is over. And everywhere she looks, she sees the walls of the spaceship Godspeed. But there may just be hope: Elder has assumed leadership of the ship. He's finally free to enact his vision - no more Phydus, no more lies.

But when Elder discovers shocking news about the ship, he and Amy race to discover the truth behind life on Godspeed. They must work together to unlock a puzzle that was set in motion hundreds of years earlier, unable to fight the romance that's growing between them and the chaos that threatens to tear them apart.

In book two of the Across the Universe trilogy, New York Times bestselling author Beth Revis mesmerizes us again with a brilliantly crafted mystery filled with action, suspense, romance, and deep philosophical questions. And this time it all builds to one mind-bending conclusion: They have to get off this ship.

My Take:
If you liked
Across the Universe
, then you will absolutely LOVE
A Million Suns
because it is a hundred times better! It's as if
Across the Universe
was just a taste test and
A Million Suns
is the whole gourmet meal…with dessert to top it off!
In
Across the Universe
, we find out that almost everyone on the entire spaceship has been drugged throughout their entire lives through the water system with a drug called Phydus. This drug made the crew zombie-like obedient to the ship's captain…and it also caused the crews' bizarre, uh, "seasonal" behavior! LOL!!! So, when Elder and Amy discover this truth during their investigation, Elder decides to remove the drug from the ship's water system. And now that the people on the ship are fully aware and now know they've been lied to their ENTIRE lives, it causes ship-wide anger, depression and laziness. The ship is falling apart and it's Elder's job to keep order on the ship!
AND, to make matters worse, there is a murderer on the loose, and neither Elder nor Amy can figure out who's doing it. So while Elder heroically struggles to try to maintain order on the ship, Amy stumbles upon clues to a maddeningly mysterious puzzle that might possibly give them answers as to why the ship (Godspeed) is behind schedule; answers which could also fix their problems to get the ship to the new Earth.
This book is extremely compelling and intense! There is awesome action, dreadful devastation, cruel chaos, horrific heartbreak and to top it all off…A HUGE TWIST!!! Now that I think about it, there are several awesome twists! How could this book not be totally awesome? Once again I have to say, if you loved or even just liked
Across the Universe
, then you will HAVE to read
A Million Suns
!
Buy it here:
Amazon
★
Barnes & Noble
★
Book Depository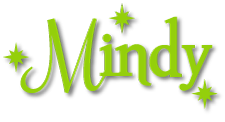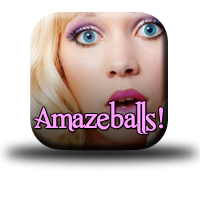 Received ARC from Penguin Group at NCIBA Trade-show.