Author Summary: Tucked away in Sofie's wintery asylum with no hope of release for years, Evangeline must come to terms with her situation: the curse still plagues her, she's now hunted by a two thousand-year-old vampire, and the guy she's in love with tried to kill her. Plus, she's locked up with a cranky Max and the Forero kids—two people everyone seems to prefer dead over alive. Things aren't looking good.

Meanwhile, back in Manhattan, Sofie struggles to keep forty trapped and bloodthirsty Ratheus vampires at bay and a desperate Viggo from killing Evangeline's friends, all while hints stir outside the walls of the NYC vampire asylum of a war brewing between the Sentinel and the witches.

Is there any hope for Evangeline and Caden? Can Sofie control the rival powers? Is the fate of Earth predestined? Find out in Book 2 of the Causal Enchantment series, a sequel to ANATHEMA.

My Take:
I was a beta reader for
Asylum
(
Causal Enchantment
#2) a few months back, and the book is simply AMAZING!
I loved, and I mean I ABSOLUTELY LOVED, K.A.'s first book,
Anathema
(
Causal Enchantment
#1), and I didn't want to wait even a single day longer than necessary to start her next book,
Asylum
, but it wasn't even close to being published!!! So, when K. A. Tucker asked me to be a beta reader for
Asylum
, I was absolutely thrilled! And she didn't disappoint me ONE BIT! I think I can honestly say that I loved
Asylum
more than
Anathema
. Shocker, right?
K. A. Tucker only gave me one chapter at a time to read, but EVERY SINGLE chapter was fabulous, and each and every chapter made me crave for more!
Asylum
is written not only from Evangeline's POV (
Anathema
's protagonist), but it's also written from Sophie's POV (a witch turned vampire), and each chapter moves quickly and dazzlingly back and forth between each character's POV.
The intensity, action and intrigue that K.A. has created is brilliantly developed throughout the entire book, and I loved how K. A. Tucker had me consistently questioning myself over and over again about who should be trusted!!! I grew attached to several more characters in
Asylum
, but I can't tell you who those characters are because it would spoil some of the twists in this amazing book!
And speaking of twists, there are some TOTALLY AWESOME twists in
Asylum
, which is another reason why I ABSOLUTELY love K.A. Tucker's books and writing style.
Lastly, I was thrilled that so many of the questions that arose from
Anathema
were so cleverly answered in
Asylum
. AND, the best part?! K. A. Tucker ended
Asylum
so perfectly that I once again ABSOLUTELY crave another book in this fabulous series! So get writing Kathleen!!!! LOL!
This is a series that I have already told more than a few people to read, and I'll keep on pimping out this fabulous series!
Buy it here:
eBooks
Amazon Kindle
★ B&N Nookbook
★ Smashwords
Paperback
Amazon
★ Barnes & Noble
★ Book Depository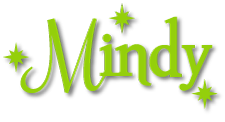 Received review copy the author for my honest review.