Publisher's Summary: First there are nightmares. Then come the memories. Now she must hunt.

Ellie can't shake the terrifying dreams about monstrous creatures that are hunting her, killing her. Then she meets Will and feels on the verge of remembering something just beyond her grasp. His attention is intense and romantic, and Ellie feels like her soul has known him for centuries. When they meet on a dark street at midnight, Will awakens Ellie's power, and she knows that she can fight the creatures that stalk her in the grim darkness. Will holds the key to Ellie's memories, whole lifetimes of them, and she can no longer pretend anything was just a dream.

Her role is to hunt and kill the reapers that prey on human souls. In order to survive, she must also hunt for the secrets of her past lives, the dangerous and ancient battle of the angels and the Fallen, and truths that may be too frightening to remember.

Angelfire is achingly romantic, terrifying, and filled with blistering action.
My Take:
If you are looking for a book with a kick butt heroine and a whole lot of heart-pumping action, then this is the book for you!
I've really wanted to read
Angelfire
for a while now, and I'm glad that I didn't wait any longer because it was FABULOUS!
The story starts out with Ellie just trying to live and have a normal teenager's life. Problem is, she's tormented every night by horrific, VERY realistic nightmares, and her parents are really worried about her. They've even sent her to counseling because Ellie's nightmares have caused major dysfunction in their home.
One day, when Ellie is at school she sees a boy who looks oddly familiar to her, and who is…ahem, *cough, cough*…TOTALLY HOT! Anyways, this TOTALLY HOT boy (Will) seems to be everywhere. And then one night, after her parents get into a huge fight (right after midnight and is now her birthday), Ellie wanders outside their home to get some fresh air and…surprise…she stumbles into HOT Will!
Will turns out to be Ellie's HOT guardian angelic reaper, and he tells her that every time she dies, she's reincarnated into a new human body. And each time she's reincarnated, Will MUST always find her again in order to protect her. But why?! It's because Ellie is a serious, kick-butt demon fighter, and she's the only human who can produce the demonfire (out of two wicked swords) necessary to kill the demon reapers who prey on human souls! Doesn't that rock?
And after reading this totally awesome book, I'm MORE than a little excited to pick up my copy of
Wings of the Wicked
because I think that's going to rock too!
Buy it here:
Amazon
★ Barnes & Noble
★ Book Depository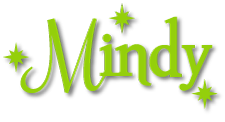 Reserved eBook from the library.