Publisher's Summary: For hundreds of years, the vampire Balthazar has been alone—without allies, without love.

When Balthazar agrees to help Skye Tierney, a human girl who once attended Evernight Academy, he has no idea how dangerous it will be. Skye's newfound psychic powers have caught the attention of Redgrave, the cruel, seductive master vampire responsible for murdering Balthazar and his family four centuries ago. Now Redgrave plans to use Skye's powers for his own evil purposes.

Balthazar will do whatever it takes to stop Redgrave and exact his long-awaited revenge against his killer. As Skye and Balthazar stand together to fight him, they grow closer—first unwillingly, then undeniably. Balthazar realizes his lonely world could finally be changed by her. . . .

In a story filled with forbidden love and dark suspense, one of the most beloved characters in Claudia Gray's New York Times bestselling Evernight series will captivate readers with his battle to overcome his past and follow his heart.
My Take:
This book is exactly what I needed after reading the
Evernight
series. I grew a serious attachment and had the major hots for Balthazar. With Balthazar's story left open-ended in
Evernight
, I craved for more of him and that is exactly what I got. Duh…that's why the book is named
Balthazar
. LoL
This book reminded me of how much I love Balthazar! He's so freakin' yummy! I will admit that there were moments in the
Evernight
series when he would bug the living crap out of me because of his crazy obsession with trying to save his sister Charity from being an utterly and totally evil vampire. I wanted to yell at him, "Would you please give up already? She's not going to change! She actually likes being a crazy psychotic killer!" In fact, when I read
Evernight
I would have been thrilled if someone would have accomplished killing her! But now that I know Balthazar's backstory, I now understand that it would have killed him if something had happened to her.
From the previous series I learned that Balthazar had a crazy past and I wanted to know more about it, but at the same time I was hoping for him to have an amazingly happy future. So I wasn't sure what I truly wanted from this book. But guess what? We get both! Throughout the book there are a lot of flashbacks of Balthazar's past but, at the same time, the majority of the story takes place in the present. In the present, Balthazar gives himself the job of protecting a human friend that he met at Evernight Academy, a girl named Skye. She's in danger because some really powerful vampires are hunting her, and Balthazar is determined to keep her safe.
I don't remember much about Skye in
Afterlife
, only that Bianca was jealous of her and Lucas' friendship. So I really liked learning more about her character in
Balthazar
. Claudia Gray did an amazing job with Skye's character, and I think what I loved most was how truly human she is. I now understand why Lucas liked her so much.
This book has action, suspense and an amazing romance. If you liked
Evernight
, then you will for sure love
Balthazar
!
Quote to share!
"Balthazar was the kind of guy who used totally correct spelling and punctuation even when texting, which was sort of bizarrely hot. She was in serious trouble if commas could get her going."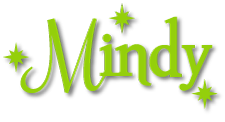 Buy it here:
Amazon
★ Barnes & Noble
★ Book Depository