Publisher's Summary:

New soul

Ana is new. For thousands of years in Range, a million souls have been reincarnated over and over, keeping their memories and experiences from previous lifetimes. When Ana was born, another soul vanished, and no one knows why.

No soul

Even Ana's own mother thinks she's a nosoul, an omen of worse things to come, and has kept her away from society. To escape her seclusion and learn whether she'll be reincarnated, Ana travels to the city of Heart, but its citizens are afraid of what her presence means. When dragons and sylph attack the city, is Ana to blame?

Heart

Sam believes Ana's new soul is good and worthwhile. When he stands up for her, their relationship blooms. But can he love someone who may live only once, and will Ana's enemies—human and creature alike—let them be together? Ana needs to uncover the mistake that gave her someone else's life, but will her quest threaten the peace of Heart and destroy the promise of reincarnation for all?
Jodi Meadows expertly weaves soul-deep romance, fantasy, and danger into an extraordinary tale of new life.
My Take:
When I first picked up
Incarnate
I was a little worried because it didn't immediately grab my attention, but once I started to catch on to the strange fantasy world that Jodi created I was hooked!
First I'm gonna say, I'm not going to go into very much detail about what this book is about because it tells you enough in the "Publisher's Summary" above.
I'll once again admit that it is a strange world but what I picture is colorful, magical and amazing! And that is just the scenery. This world has all sorts of weird magical creatures, but the most common creatures in this book are dragons and these weird, shadowy ghost thingies that burn, and can kill, by just a touch. All the parts with the dragons were extremely mesmerizing to me. But it was not all hunky-dory when the dragons were around; they would cause immediate destruction and hysteria between all the reincarnated humans. Since the humans have had thousands of years' worth of horrific memories, the fear returns whenever the dragons come back to attack their town.
OK, so I REALLY have to talk about the human reincarnation. One thing that I had a hard time relating to and felt was a little bizarre was that they didn't always return as the same gender. Ana has a hard time understanding this as well. When someone has just lived 75 years as a male, how could they be comfortable living in a female body and vice versa? And they did this over and over again for 5000 years??? Not only that…they are also born into a new human body, so each lifetime they look completely different, and they also end up having different parents and the majority of the time end up with different lovers. There are very few reincarnated souls who always seem to find their true love again (each-other!) every time they are reincarnated.
I grew a strong bond with Ana. It broke my heart whenever she thought so little of herself, thinking that she didn't deserve to have true feelings. Her mom raised her to think that she doesn't have a soul and convinced her that she doesn't have the capability to love, hate or have fear. I grew a strong hatred and anger toward her mother because of this. Especially when I learned more of what her mother did to her growing up.
It's not just Ana's mom who has a hard time accepting her. It seems as though a huge percentage of the people who live in Heart don't accept her and almost fear her. This is mostly due to the soul who never returned when Ana was born. The people fear that this may happen to them.
I heart Sam. He is the only person who can truly see her as a "newsoul" and not as a "nosoul". When Sam finds Ana in danger, he immediately takes her under his wing to protect her and tries his very hardest to take care of her. He seems like he is always trying to convince her to accept herself for who she really is and to stop thinking so little of herself.
In the end there is MAJOR chaos and action! Right in the middle of all this chaos, there are a couple of really good twists that make the whole book awesomesauce. This is where Ana shows how brave and strong she can truly be. AND, yay!...we also find out why she now exists and the "could be" fate of the rest of the souls.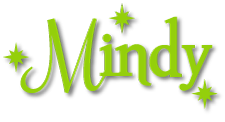 Received ARC from HarperCollins for my honest review.