About the author!
VERONICA ROSSI was born in Rio de Janeiro, Brazil. Growing up, she lived in several countries and cities around the world, finally settling in Northern California with her husband and two sons. She completed undergraduate studies at UCLA and then went on to study fine art at the California College of the Arts in San Francisco. UNDER THE NEVER SKY is her first novel.
Foreign rights have sold in over twenty-five territories to date and film rights have been optioned by Warner Bros.
Website ☆ Blog ☆ Twitter ☆ Facebook ☆ Goodreads
About the book!
Publisher's summary:
It's been months since Aria learned of her mother's death.
Months since Perry became Blood Lord of the Tides, and months since Aria last saw him.
Now Aria and Perry are about to be reunited. It's a moment they've been longing for with countless expectations. And it's a moment that lives up to all of them. At least, at first. Then it slips away. The Tides don't take kindly to former Dwellers like Aria. And the tribe is swirling out of Perry's control. With the Aether storms worsening every day, the only remaining hope for peace and safety is the Still Blue. But does this haven truly exist?
Threatened by false friends and powerful temptations, Aria and Perry wonder, Can their love survive through the ever night? In this second book in her spellbinding Under the Never Sky trilogy, Veronica Rossi combines fantasy and sci-fi elements to create a captivating adventure—and a love story as perilous as it is unforgettable.
Goodreads ☆ Amazon ☆ Barnes & Noble ☆ The Book Depository
Talon Interviews Aria
Talon
: Hi Aria.
Aria
: Hi, Talon.
Talon
: My first question is how come you have such white teeth. And straight.
Aria
: Good question, Talon. Well, my teeth are straight and white because where I come from we have advanced medicine. Everything from our genetics, to our diet is maximized to make us healthy, and I guess attractive? Anyway... my teeth are that way because I come from Reverie. Everyone in Reverie has straight white teeth.
Talon
: That's what I thought. My second question is why do you like my uncle Perry?
Aria
: Oh. Wow. Well, I like him because he has a good heart. The best heart. I'm always happy when I'm with him. I always feel safe and like I am exactly where I should be when I'm with him. And he's so... he's so.... I don't know how to say this. I really like the way he looks. A lot. You'll understand when you're older.
Talon
: I understand. I like the way he looks.
Aria
: The way I mean it is a little different.
Talon
: How?
Aria
: Umm.... Do you have any other questions?
Talon
: Oh, yeah. My last question is do you like where you lived better or where I live better?
Aria
: You're a tough interview, Talon.
Talon
: Thank you.
Aria
: You're welcome. There's a lot that I like about Reverie. It's very easy to live there. We had everything we needed. No one was ever hurt, or went hungry. I spent most of my days either in school or just being with my friends. But the thing is that I didn't appreciate what I had until I lost it. And now that I've seen how you and your uncle live, I see that, in a strange way, getting a bruise or a scrape, or being hungry for a little while, actually makes life more interesting. It makes life richer when you're feeling all the ups and downs.
Talon
: Thanks. That was a really long answer.
Aria
: You're welcome, Tal.
Tour Schedule
1/1
Magical Urban Fantasy Reads
Guest Post Talon interviews Aria
1/2
Bookalicious
Guest Post- Roar's favorite food and downtime activities
1/3
Taters Tall Tales
Perry & Aria Interview
1/4
Once Upon a Twilight
Five Things To Bring When You Visit the Tides
1/5
Pageturners
Aria Interview
1/6
Two Chicks on Books
Roar Guest Post- Roar interviews Aria
1/7
Literary Exploration
Author Interview
1/8
YA Muses
Release Day and Special Post
1/9
Reading Teen
Letters between Aria and a Friend
1/10
Debbie's World of Books
Guest Post: What song sums up Aria's journey so far and why?
1/11
Novel Thoughts
Guest Post: Top 5 Realms
1/12
Katie's Book Blog
Interview and Review
1/13
Ravenous Reader
Launch Party Post
1/14
Mundie Moms
Q&A with Veronica
1/15
GC Reading
Review with some teasers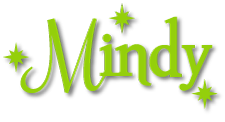 Hosted by the Tour!
US Only!
Through the Ever Night Prize Pack includes:
Signed copies of Under the Never Sky and Through the Ever Night
Nail Polish
Swag
And more!
a Rafflecopter giveaway
See if I'm running any other giveaways HERE!
a Rafflecopter giveaway