March 7, 2011
Harry Potter and the Half-Blood Prince
Harry Potter and the Half-Blood Prince
by
J.K. Rowling
The ending to the book caused me to have a lot of mixed emotions.
View all my reviews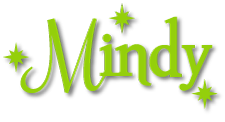 © Copyright by ♥ Bookluvr Mindy
at 2:11 PM

Dear followers, fans and peeps! Some of the books I review on Magical Urban Fantasy Reads are provided to me for free by either the publisher or author in exchange for my honest review. Please know that I am in NO WAY compensated for my reviews. All opinions are mine and I am not required to give a positive review in exchange for a free book! But some of the purchase links on my blog are monetized through places like Amazon, Book Depository or Barnes & Noble.